After few years with huge and slow notebook I finally decided to pick up a ultrabook without any stupid dedicated GPU since I need it just for work or internet/movie. I checked around over and over and at the end the final decision was about XPS 13 or a uncommon (at least to me) ASUS PRO. XPS 13 is very nice with a higher resolution but the gap of price it's also huge and too much for my point of view (1200euro vs 770euro). So at the end I went for a ASUS PRO BU401LA. I have done some pictures that you can find on following
Inside there is a classic i7-4650U (HD5100) with 4GB DDR3 onboard and Kingston 128GB SSD. For sure it is not lighning fast but still good enough for me, if I need power I still have my X99 daily rig. Since "
more is always better
" I opened my new ultrabook and I found out that there is (was
) a empty slot for DDR3 (amazing) and also a additional SATA slot for HDD/SSD 7mm. In other words the Kingston drive is on mSATA..crazy! So I decided to put more RAM that is always good and maybe in future I will add a small HDD. I need only the HDD cage and I have no idea where I can find it
(update: it's available on asusparts.eu)
This is how looks a different version. But like you can see there are few slots around.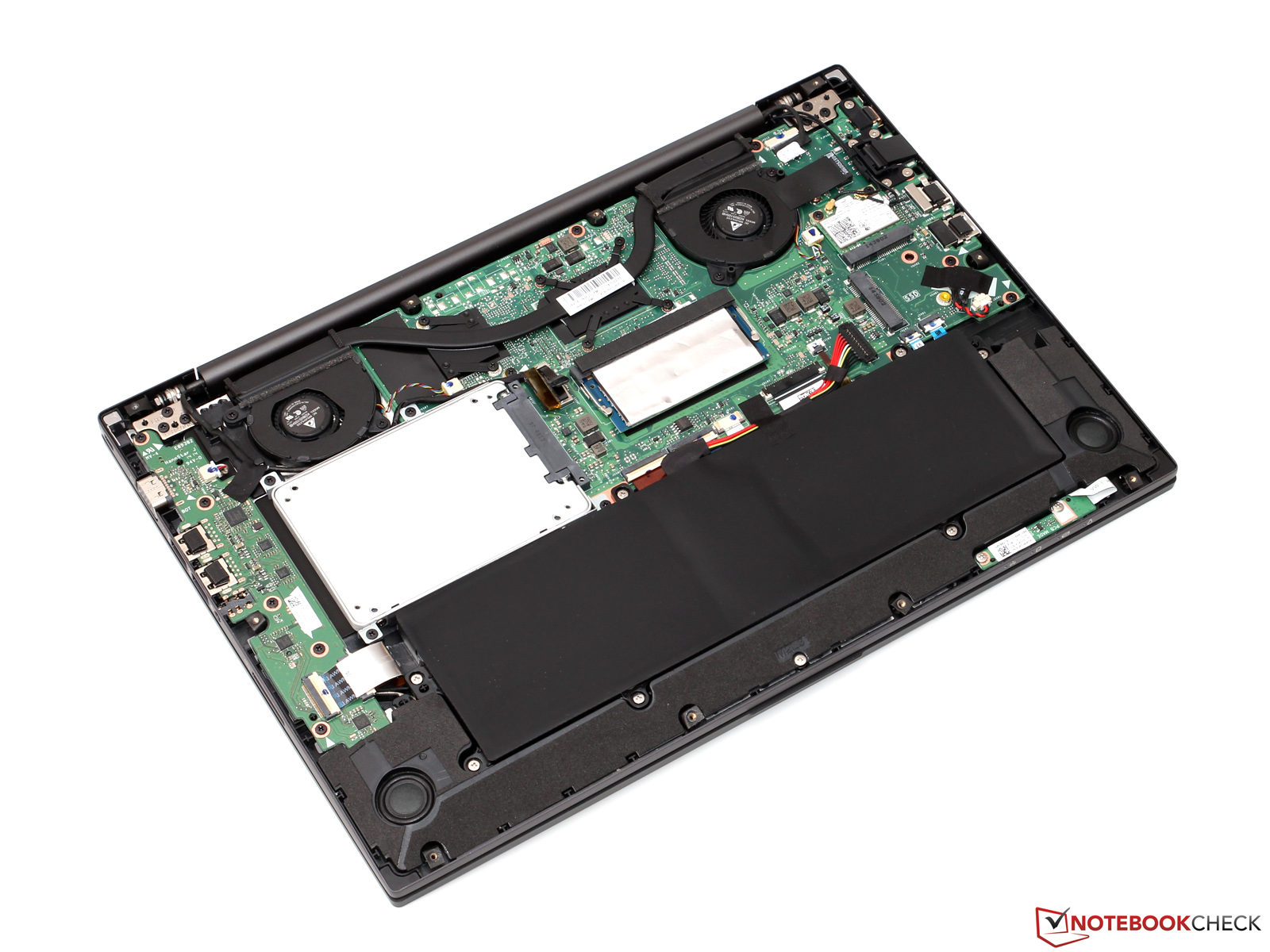 Regarding the other main aspects..there is a 14" 1600x900 display with matte panel, that is what I prefer usually. The CPU features vPro Technology and regarding security there are fingerprint reader and TPM. The chassis features a matte-gray surface with a chassis very light and thin since is made in carbon fiber and aluminum.
With the backlight set @ max, wifi and some mix usage I reached six hours with a full charge.
The keyboard produces the classic mechanic noise that is amazing, the key travel is fast and precise during typing. There is a white backlight on different levels. Since is a 14" there is also enough space for a proper touchpad (multi touch) with separated buttons.
I will use it a lot during next month and I will let you know how it performs. Honestly I didn't know this series of ultrabook, they should promote them more.
Edited by LucaRocchi on 2015/7/16 20:04:38
Edited by LucaRocchi on 2015/7/16 20:51:17
Edited by LucaRocchi on 2015/7/18 7:32:50