Oh my god... It has been almost a century since I have updated this project thread. With our 4month old, buying a house, entering competitions and starting a modding community, I have not had much time infront of the PC to post anything for my beloved project Origami.
So without any further waiting, I would like to post a massive update for your reading pleasure!
An In Win S-Frame project
By MetallicAcid
Project made possible by following sponsors:
ASUS || Nordic Hardware
Intel || Inet
Kingston || Ocaholic
In Win || SilverStone
Carplus.se || Dremel
Modding Stylz || Gosumodz
V1Tech || Bitspower

Super massive F-Off update of epic proportions. WARNING: Prep some new underwear...
Let me start off by thank you for your patience. Without you all following my work, inspiring me with your own projects and giving me suggestions on how I can improve, I would not enjoy create what I create! So thank you.
With this update, I would like to show you all of the progress right up until just before I took the final photos for this project... Yes - it is finished and being used already, I just not have had the time to sit down like now and formulate this update for you. I will try to talk through the images so you know what I am doing and thinking, and it is not just a massive photo dump which will bog down your bandwidth..
Painting the GPU brackets black - with Plastidip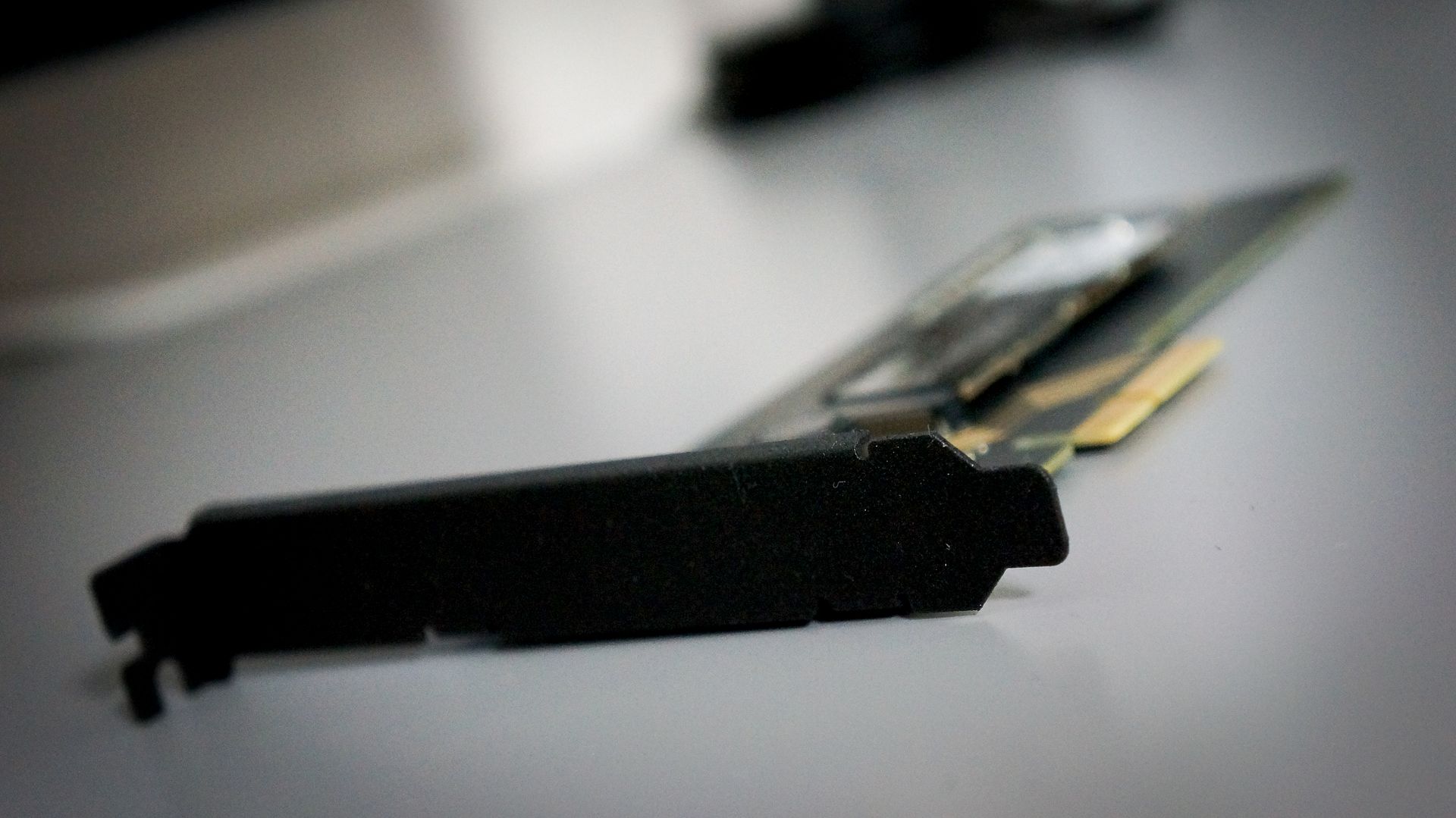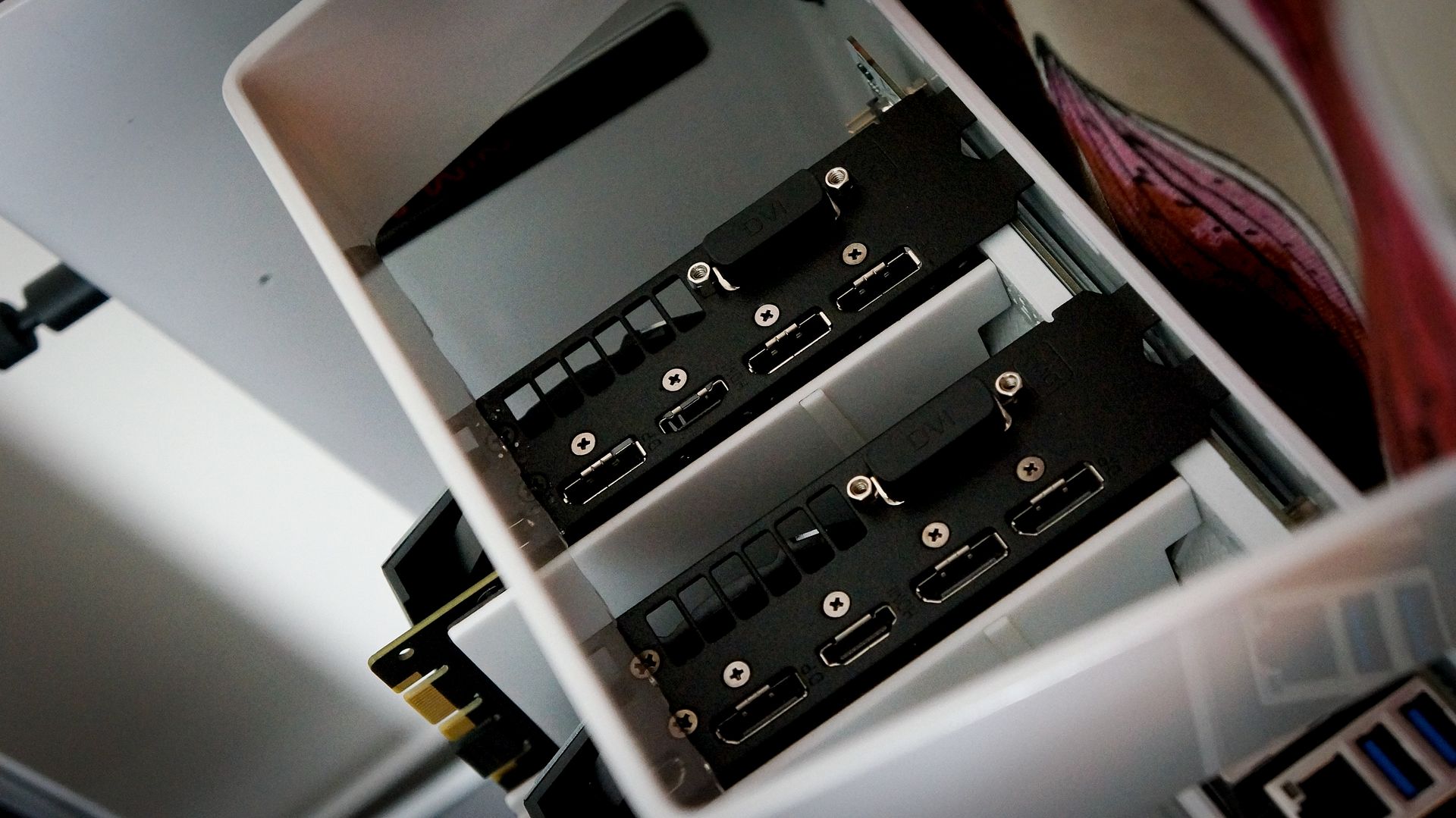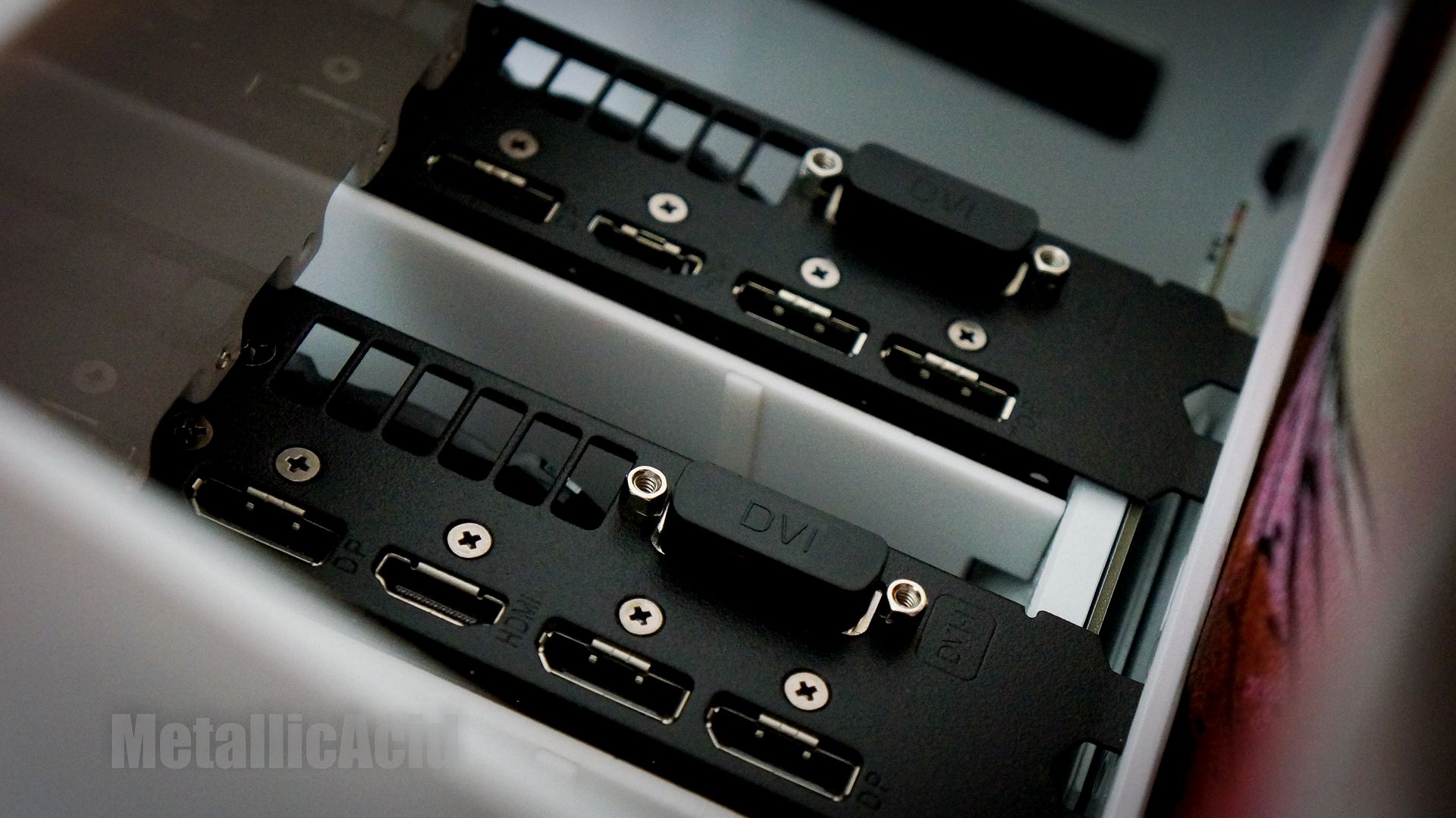 Installing the backplates - Before any modifications to them
Bitspower parts delivery and sponsorship announcement! Such quality, much fittings wow!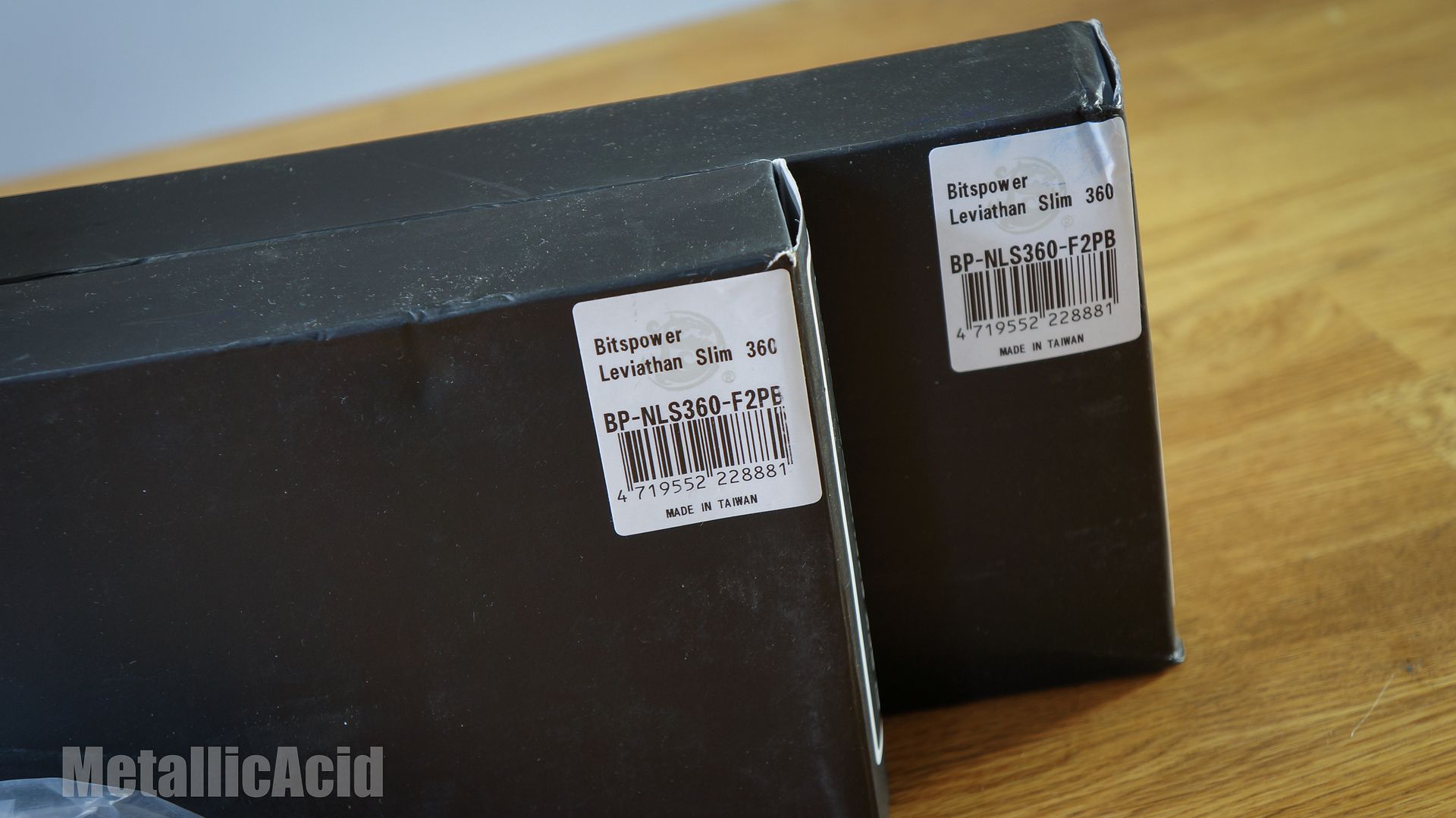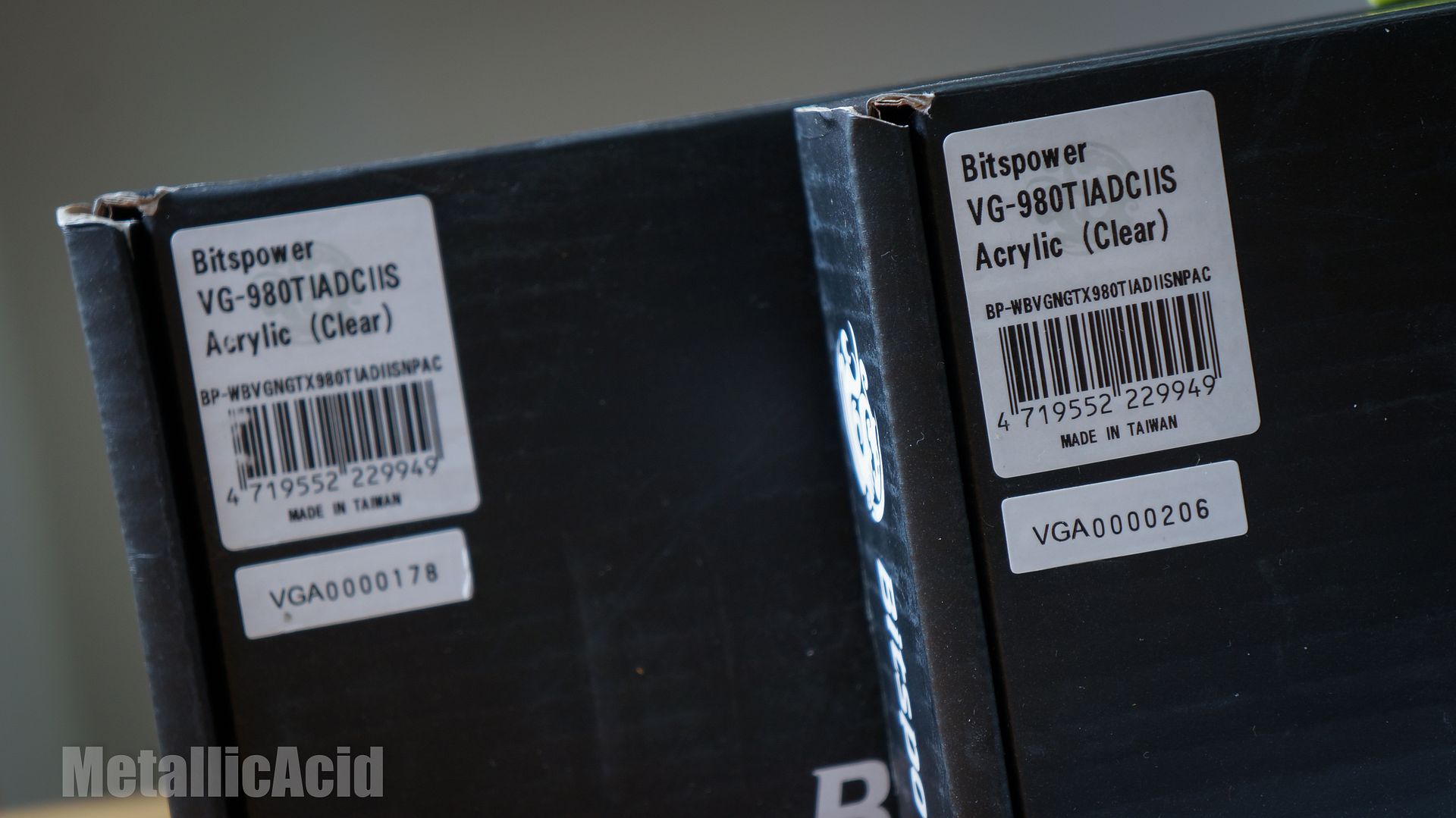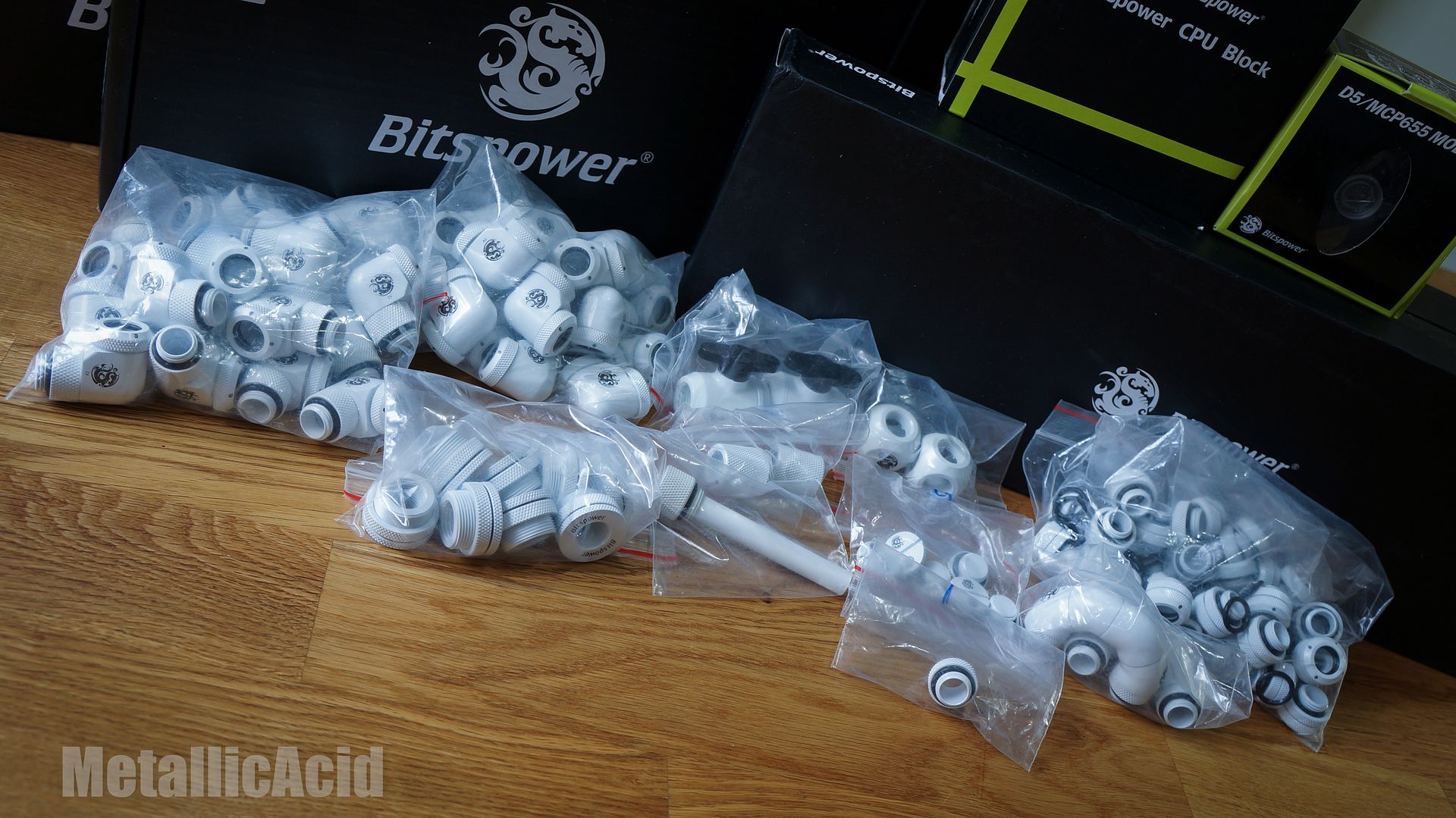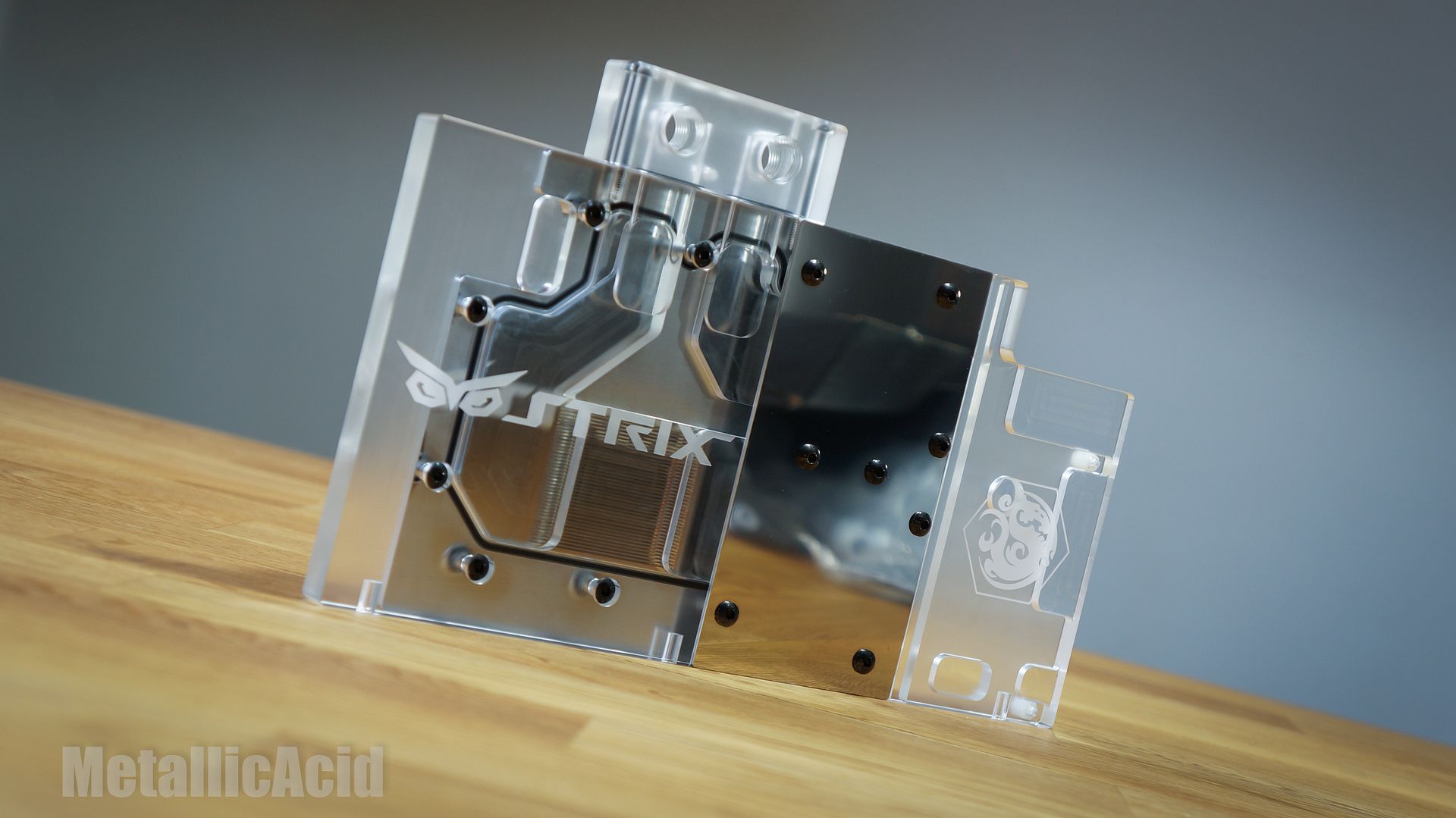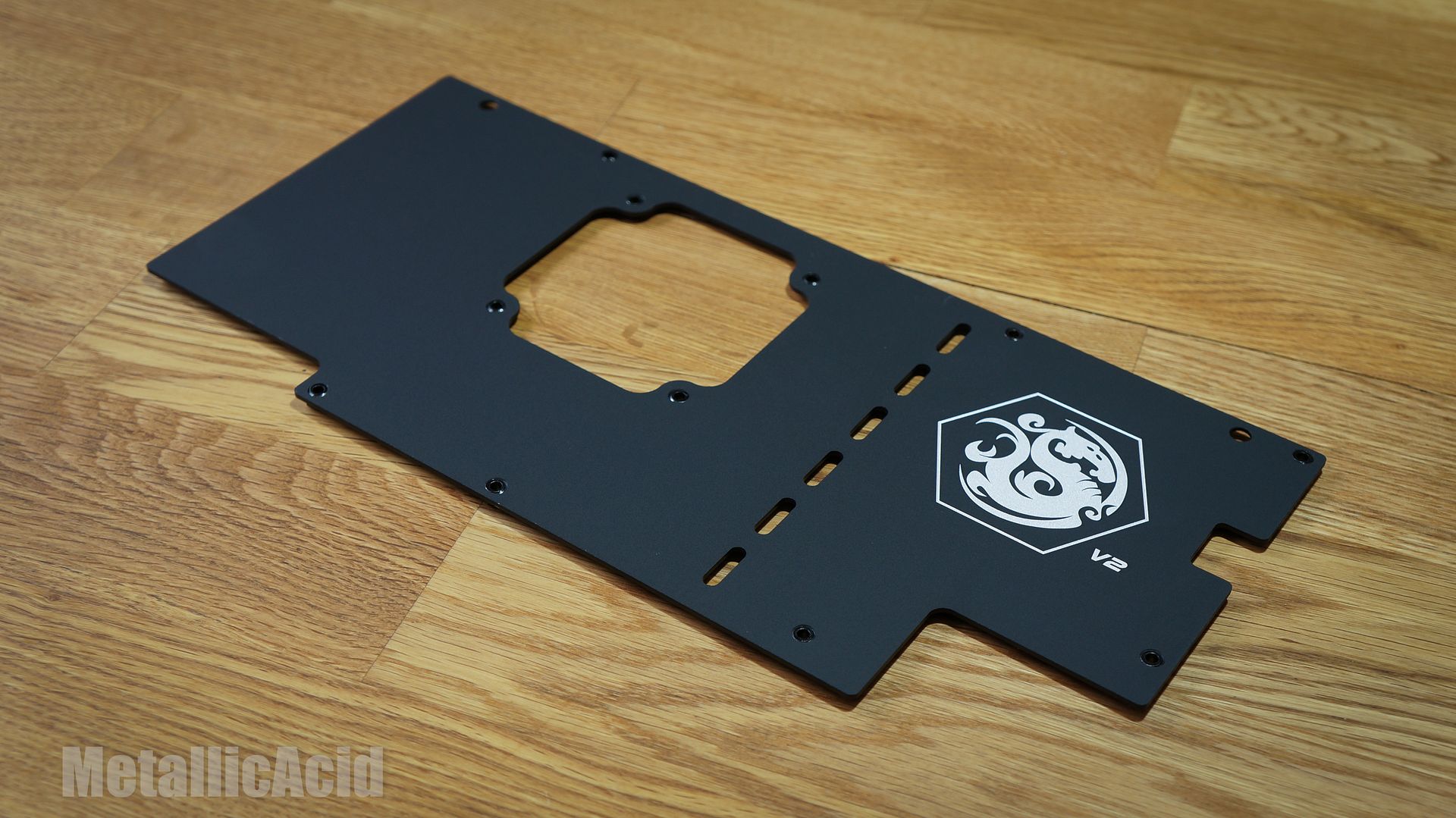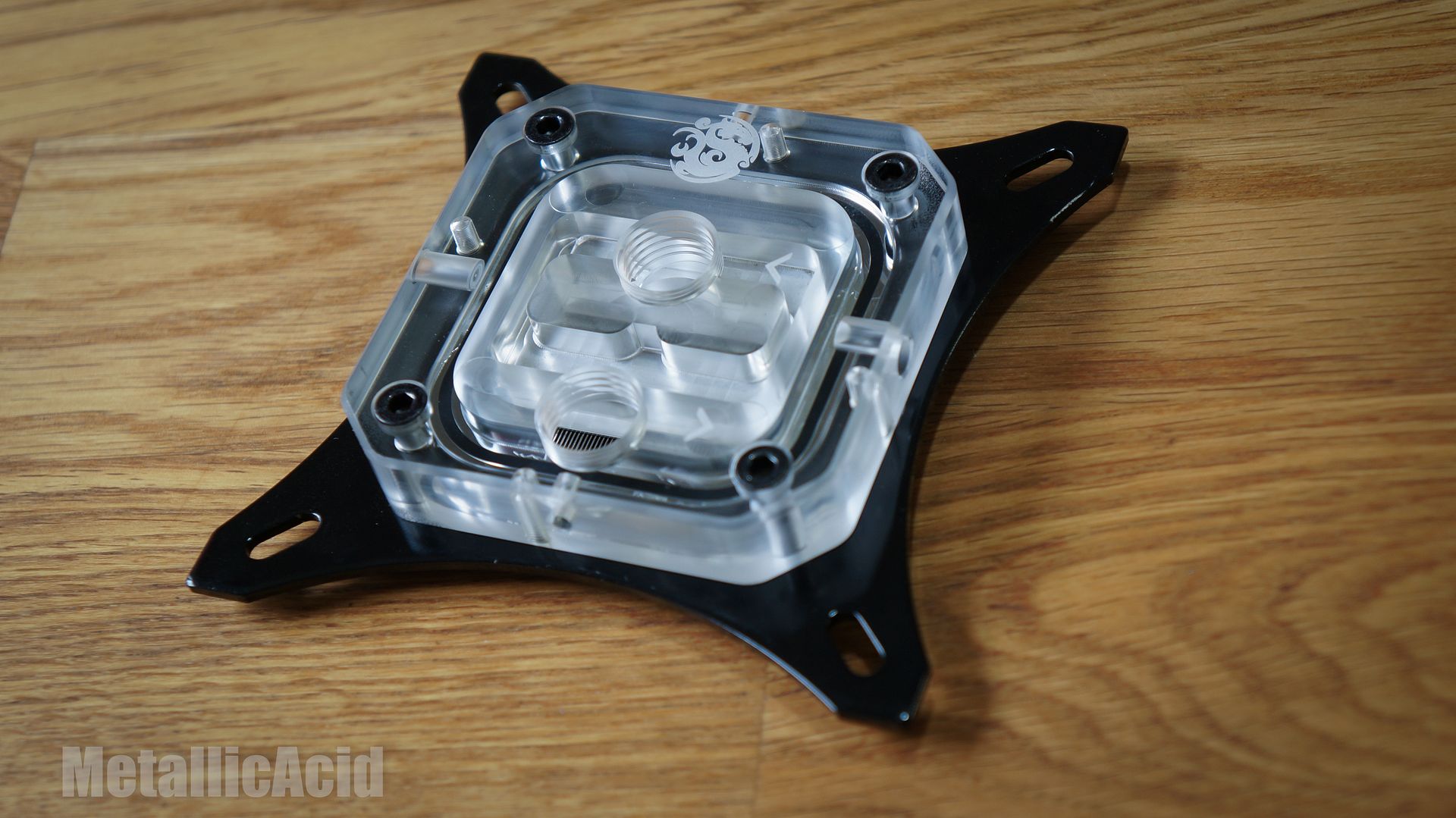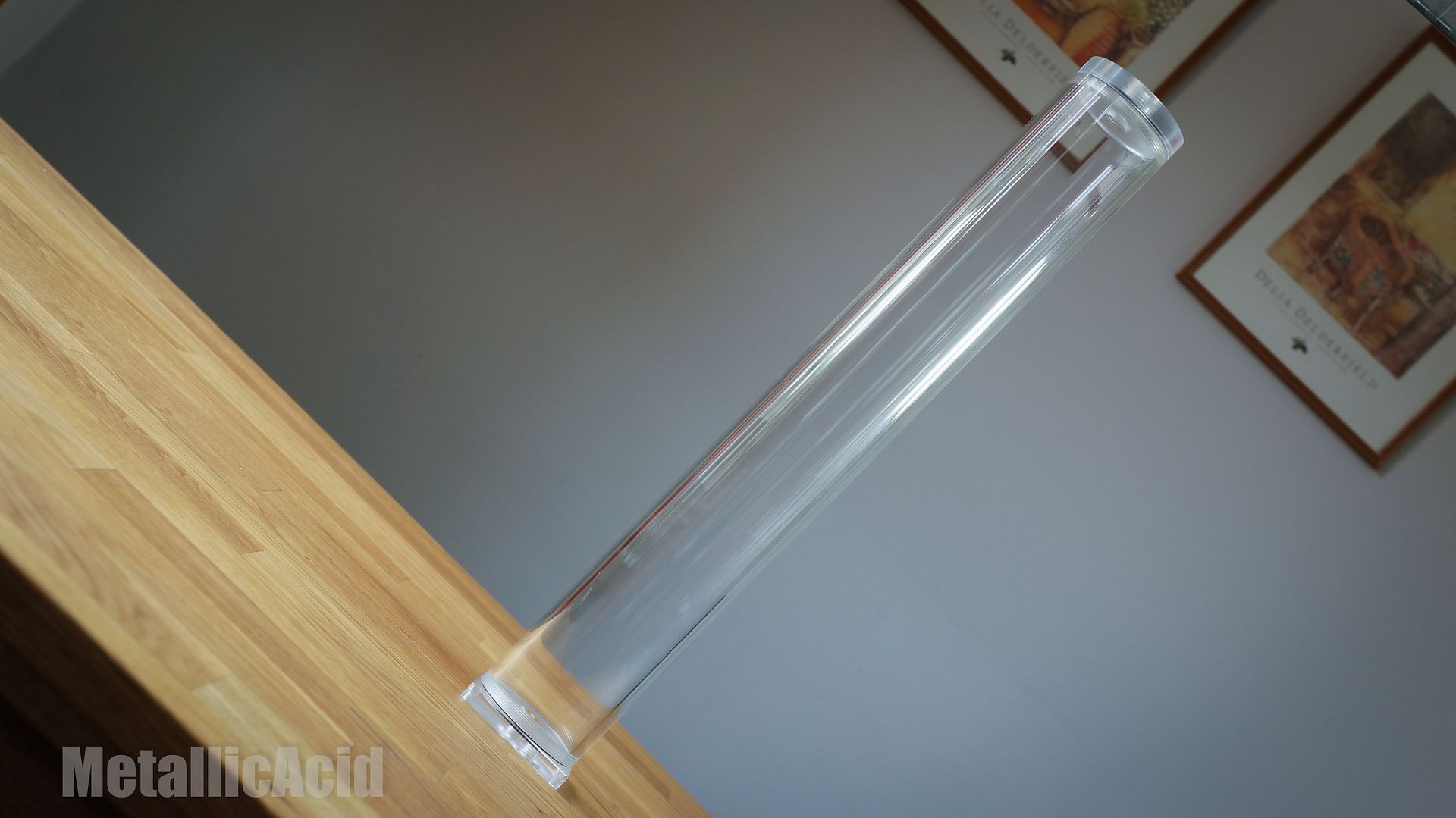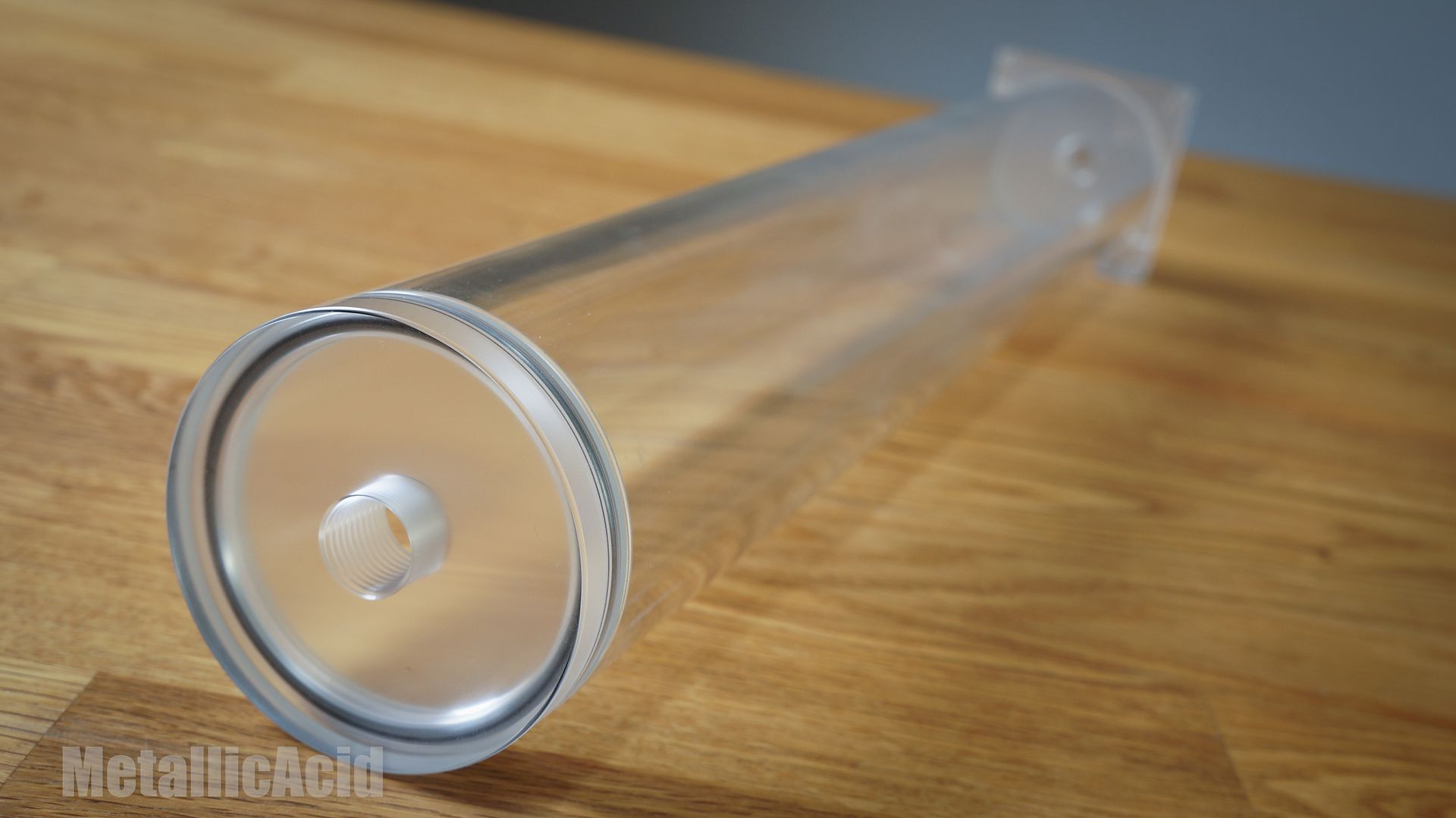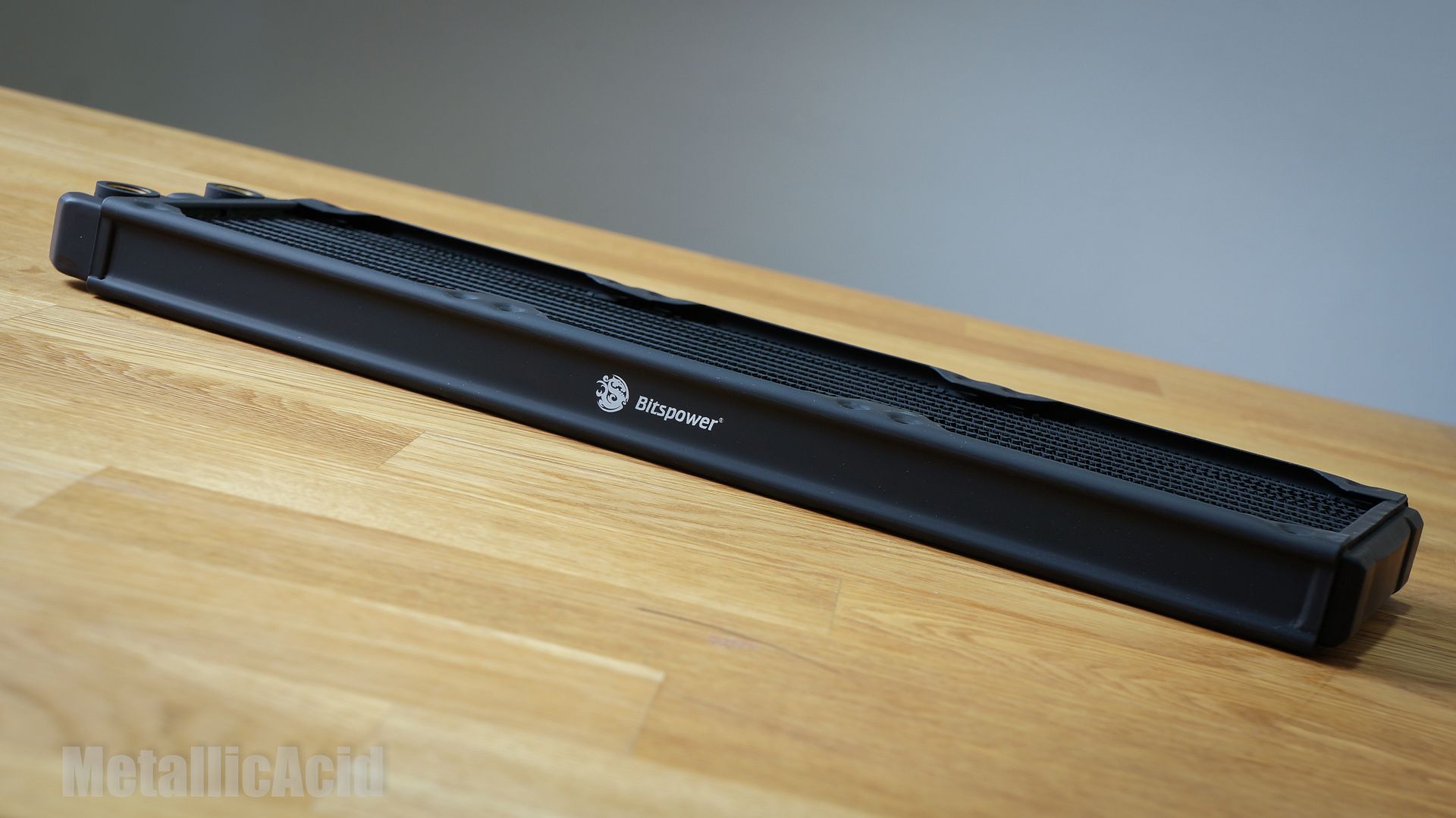 Installing the Bitspower blocks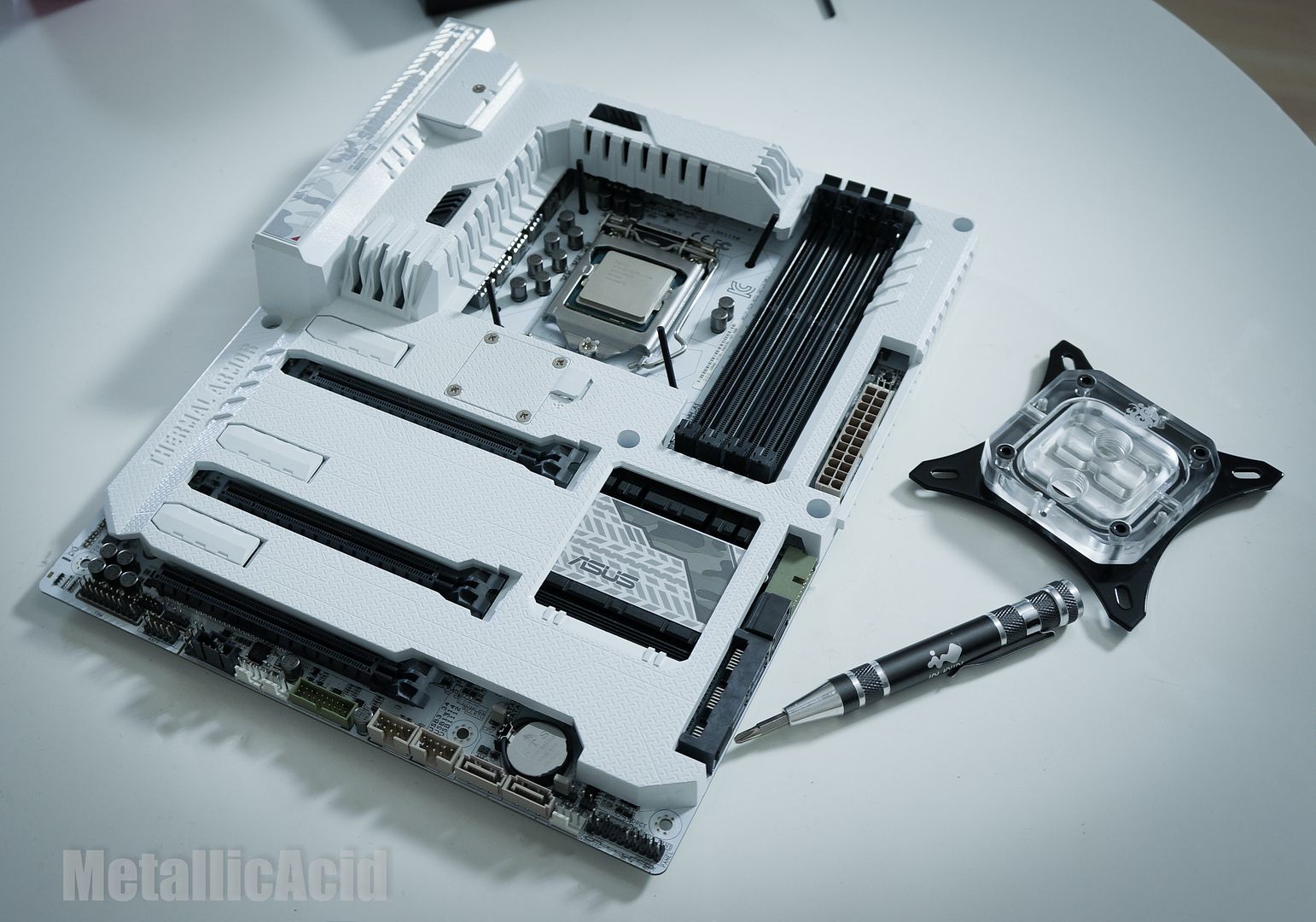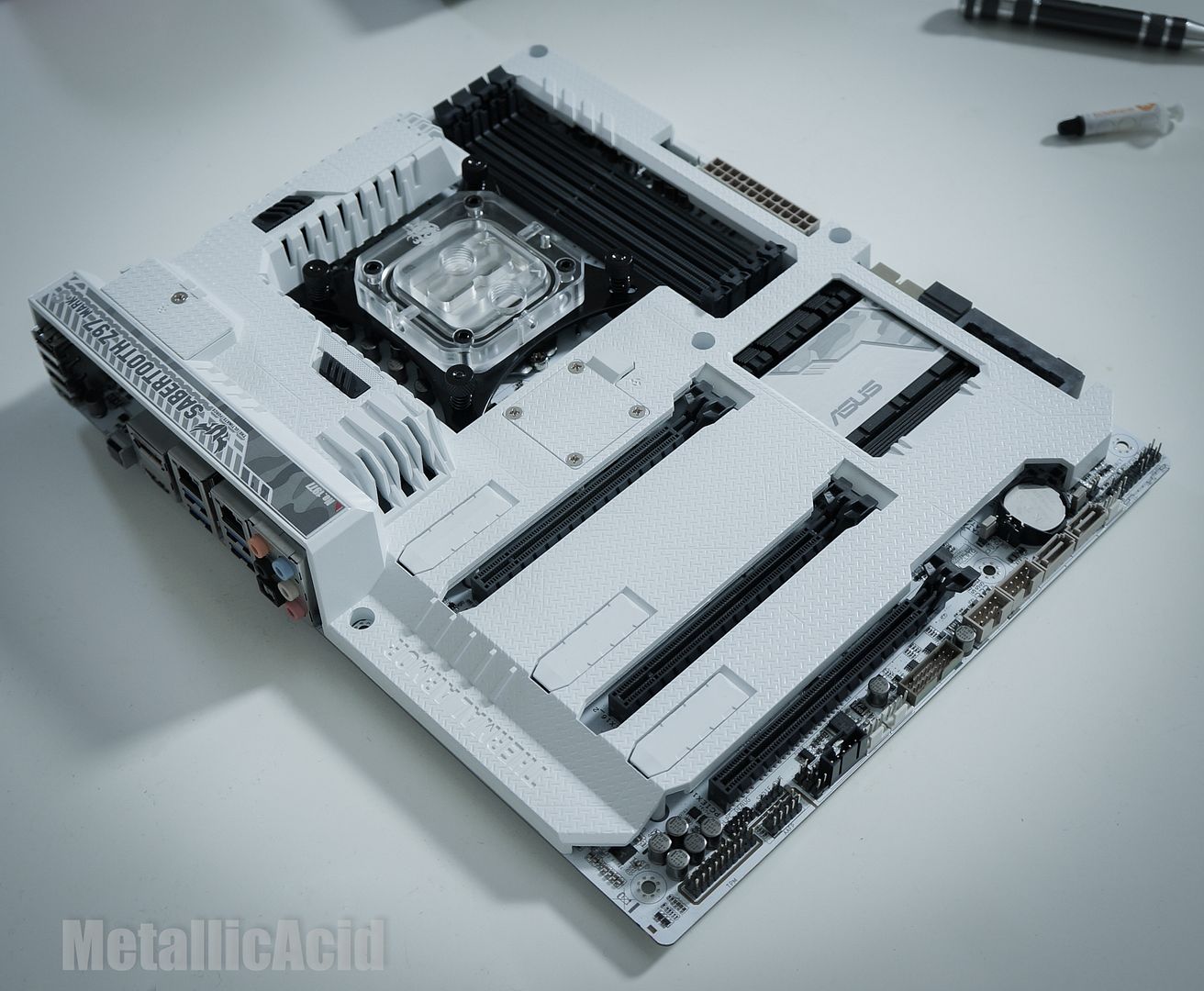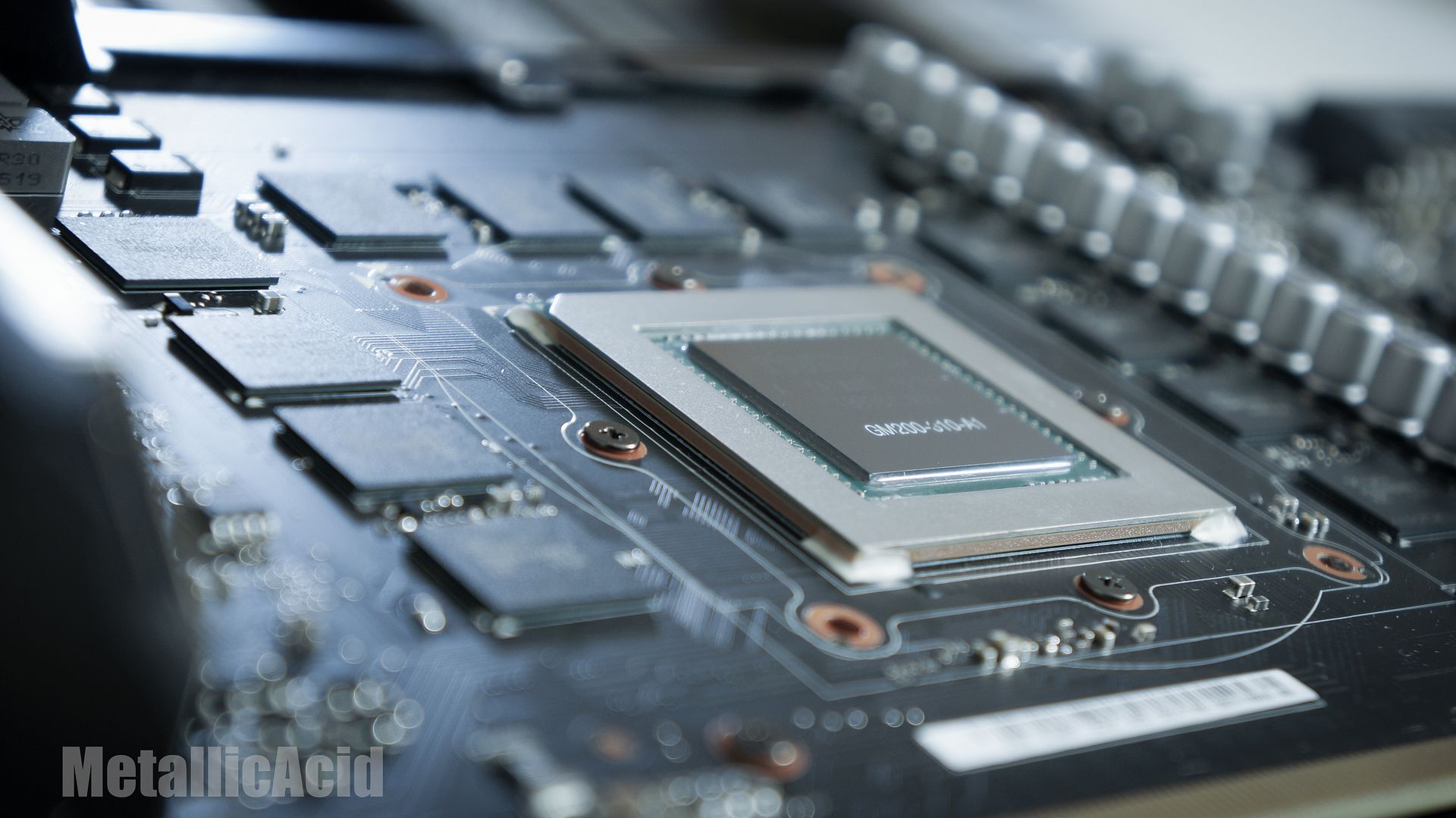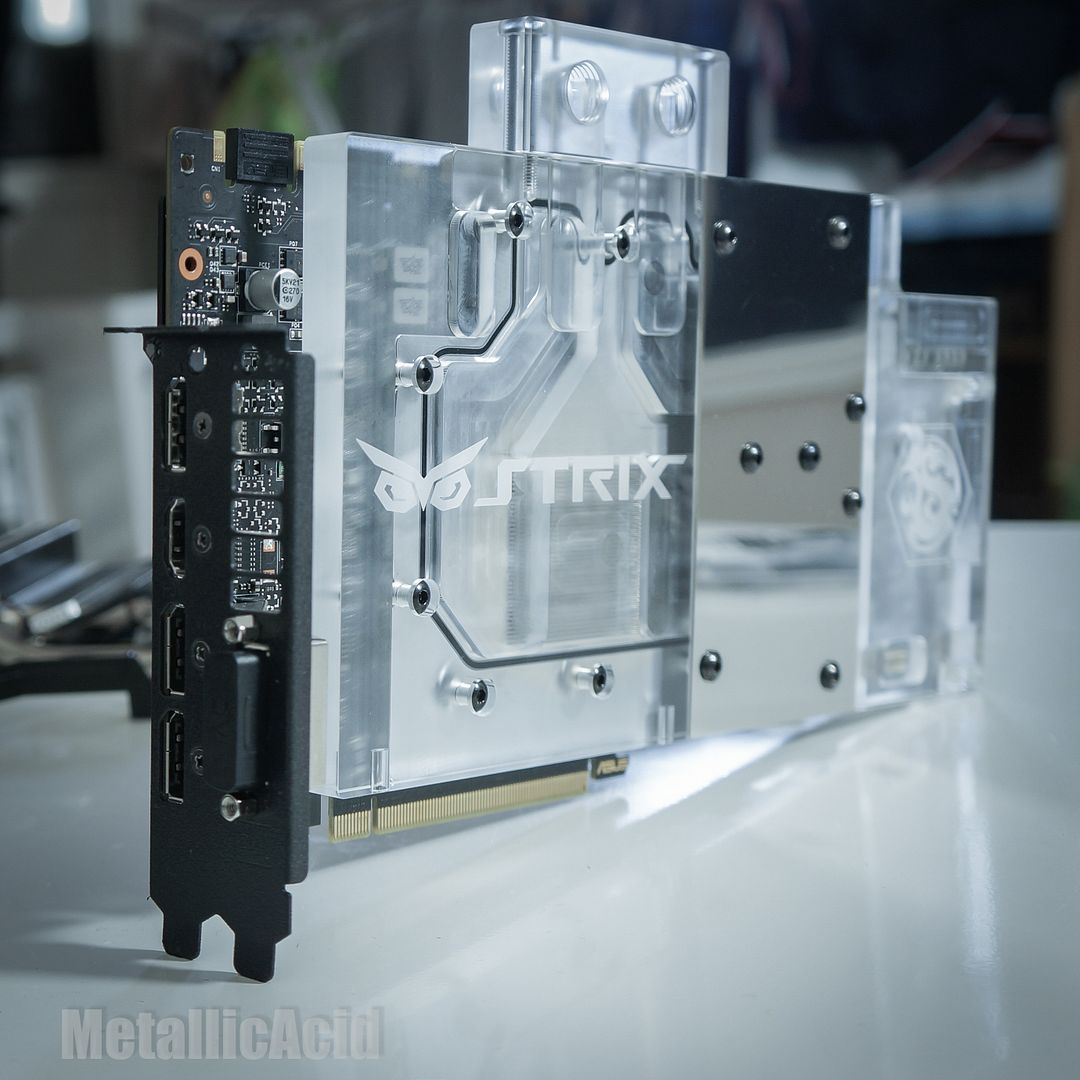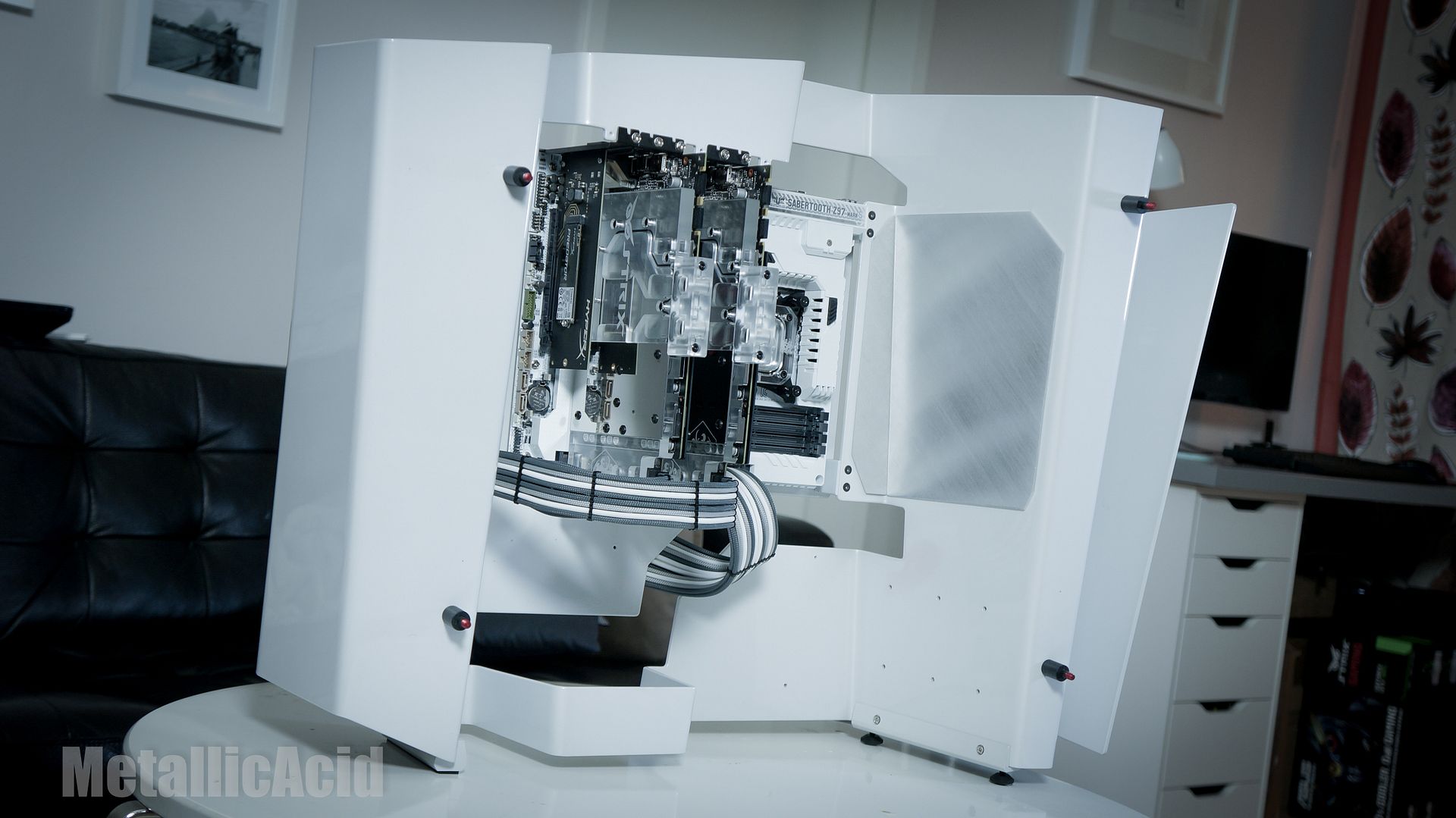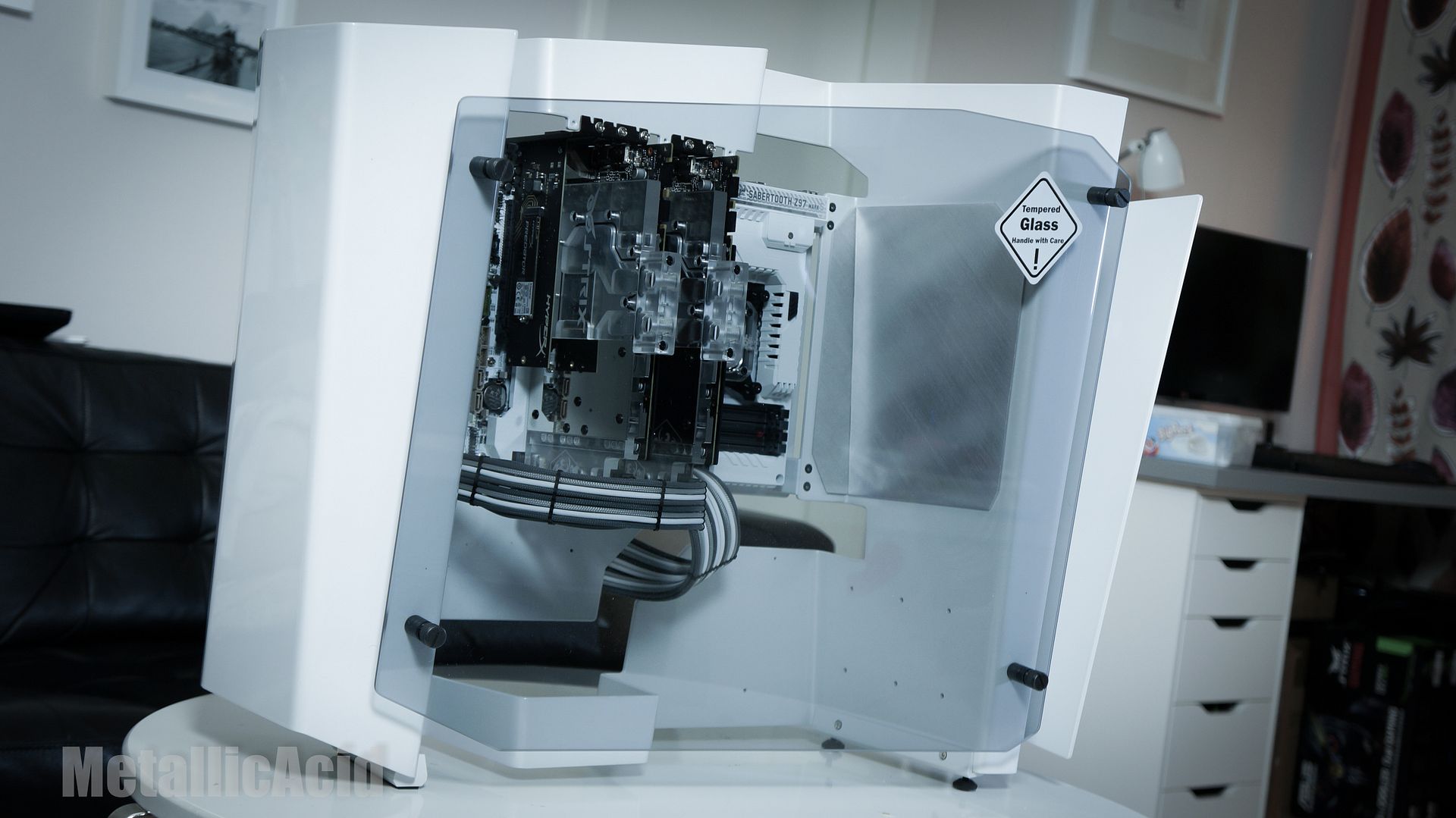 Backplate modification with custom cut and brushed aluminium panels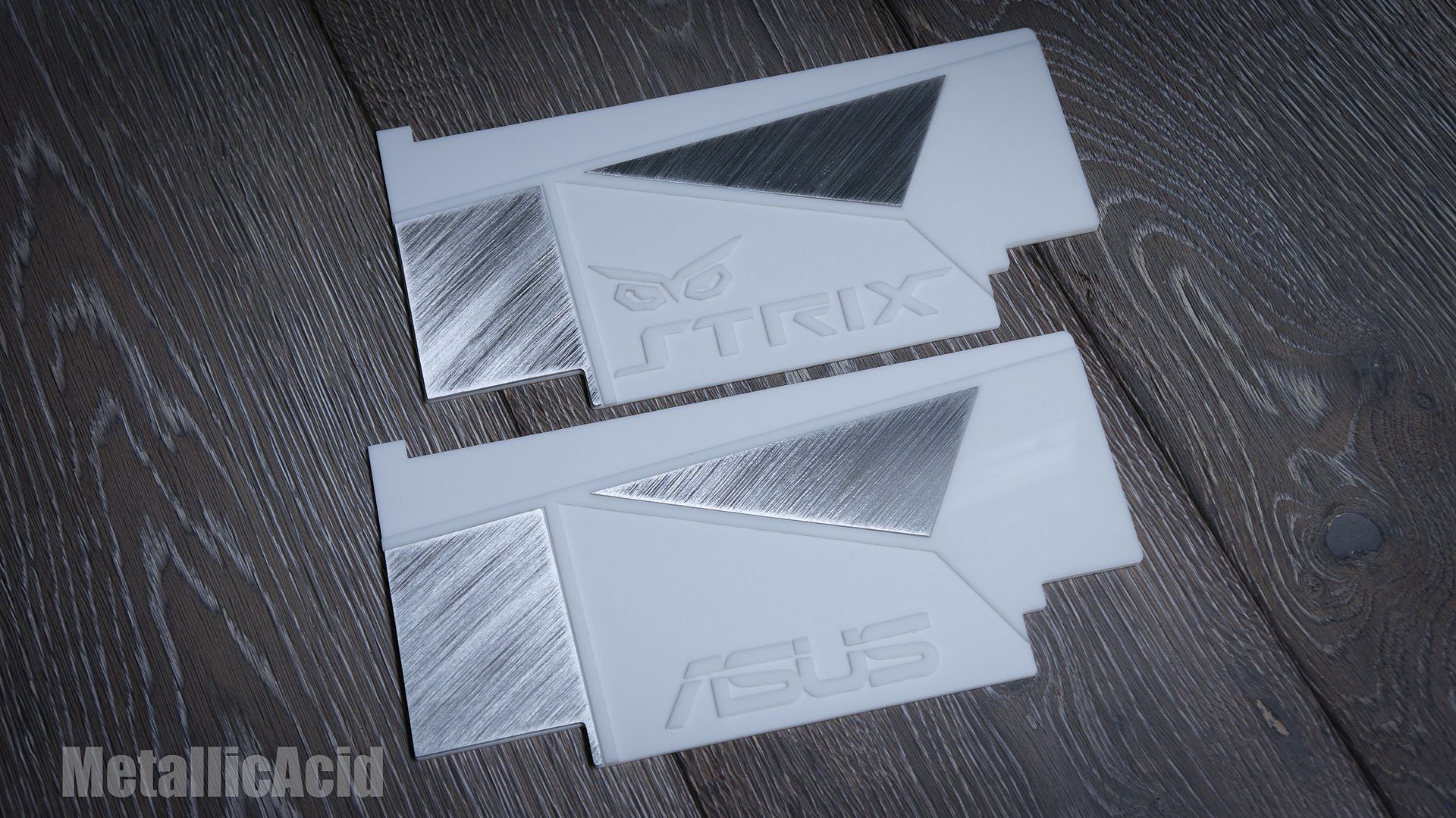 Custom radiator bracket which is to be mounted behind the motherboard tray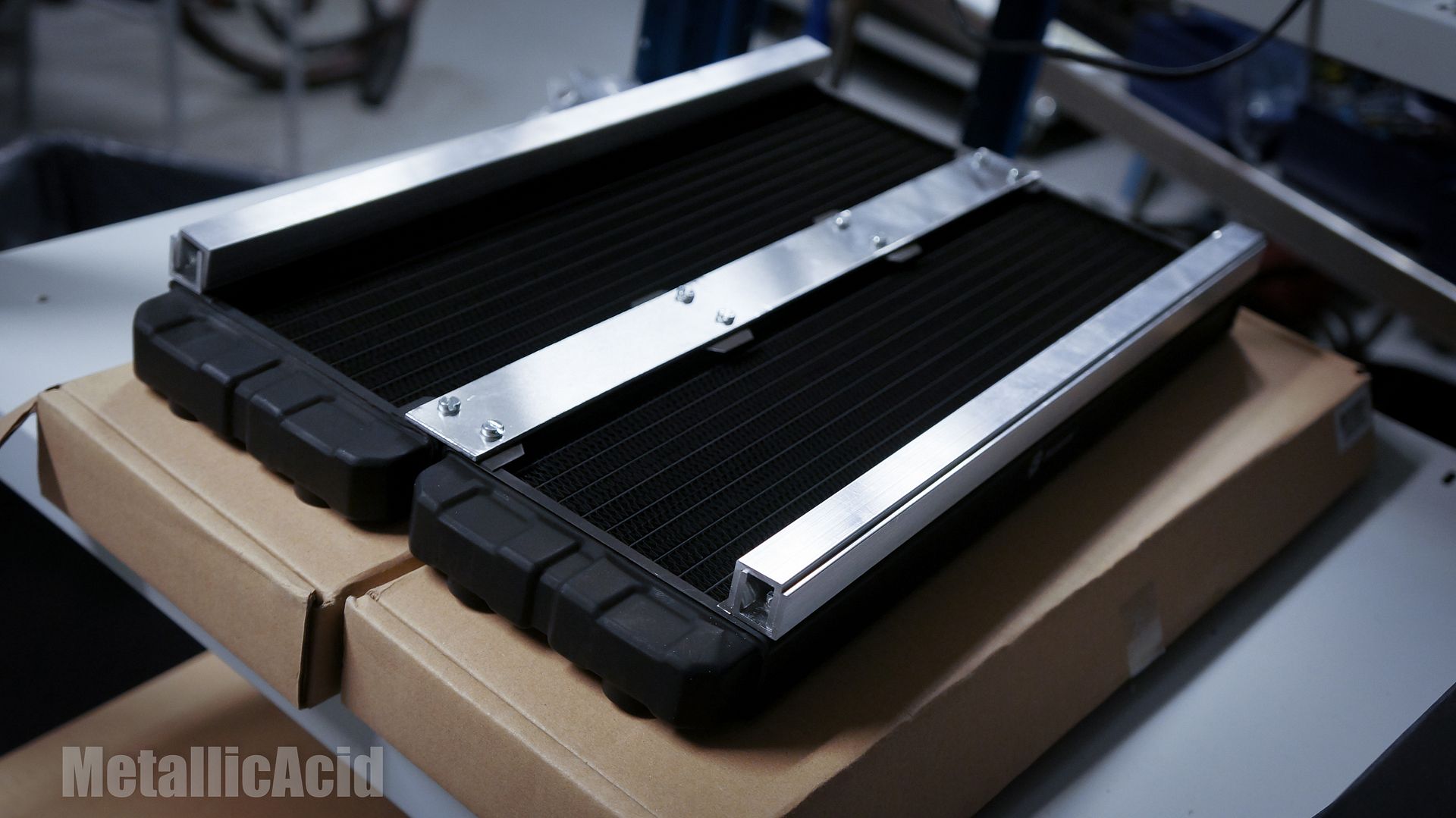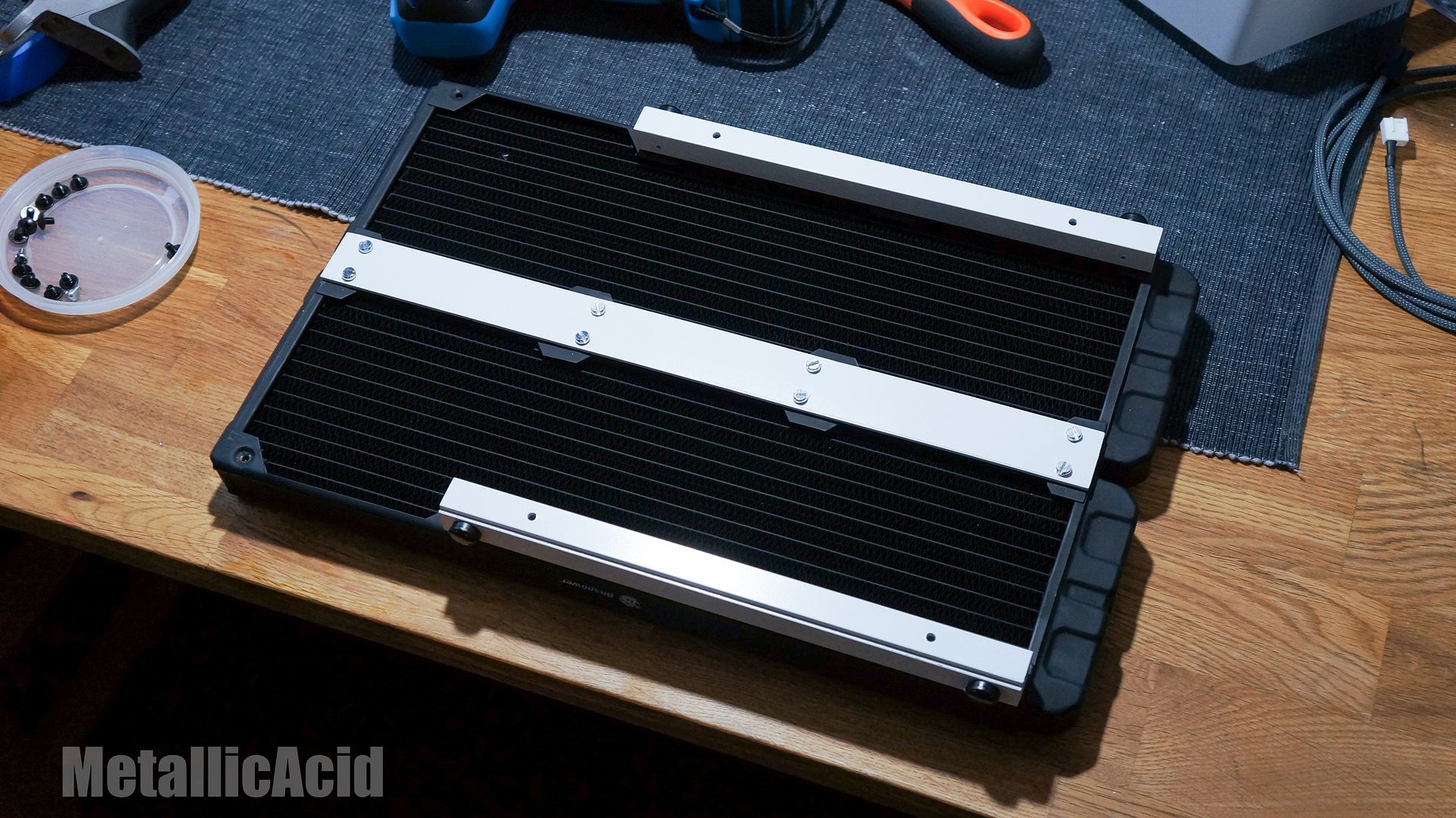 Custom panel to hide unused front IO panel holes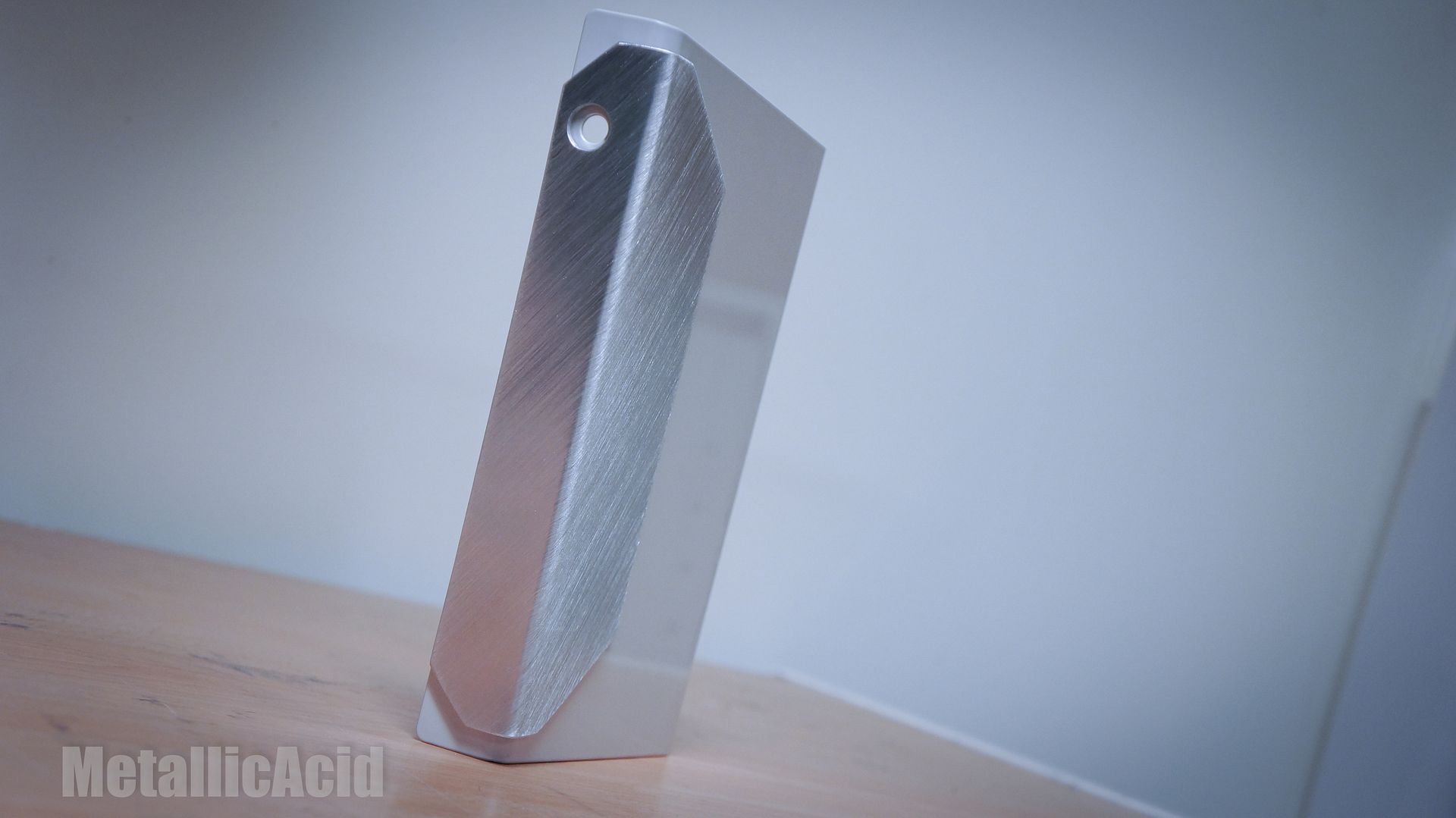 Removed unwanted cables and sleeving the remainder
Installed pump mod kit and sleeved cables, then took a porn shot of the PC on my desk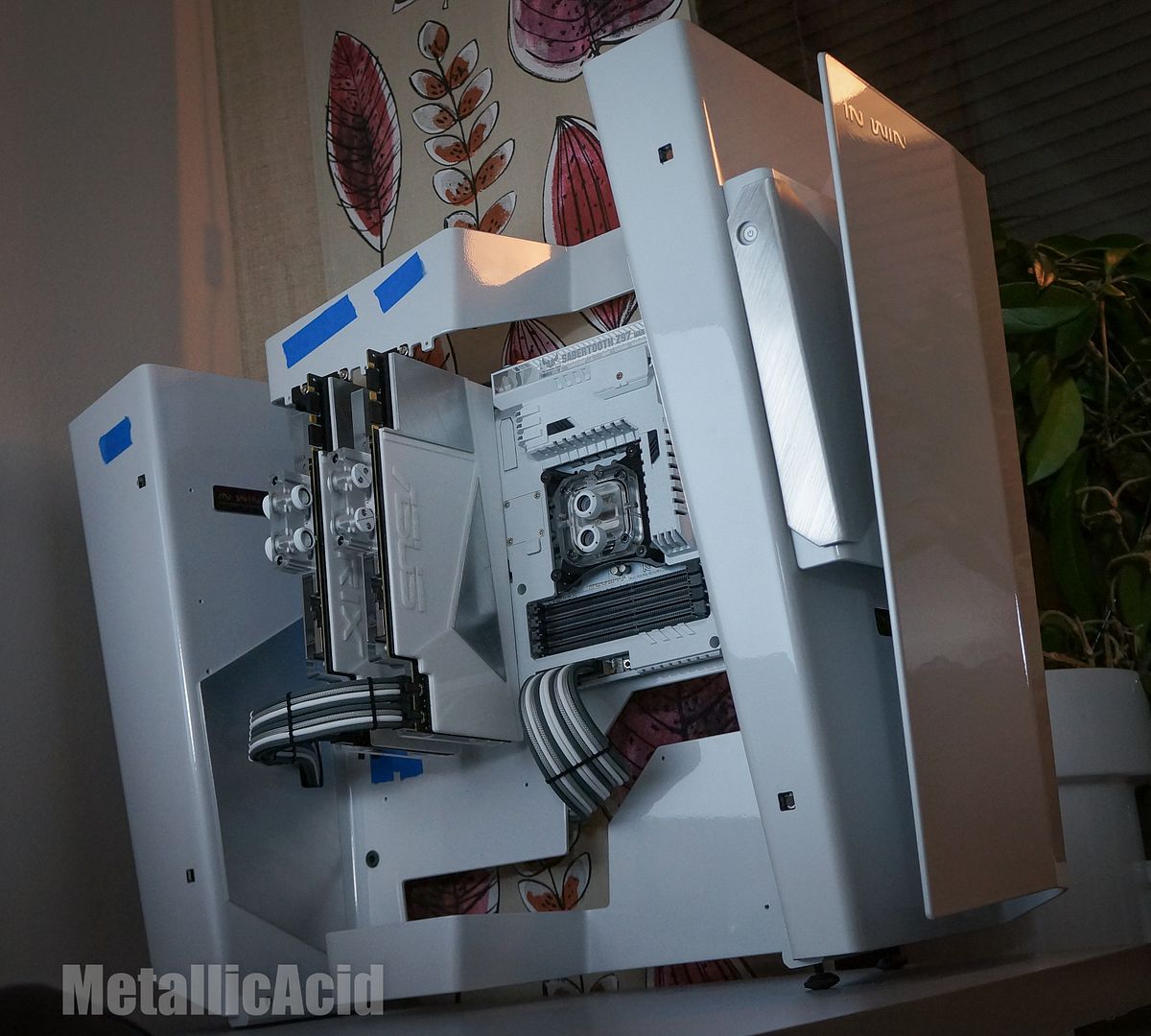 Measuring and installing the reseroir
Removing the red anodizing and brushing the screws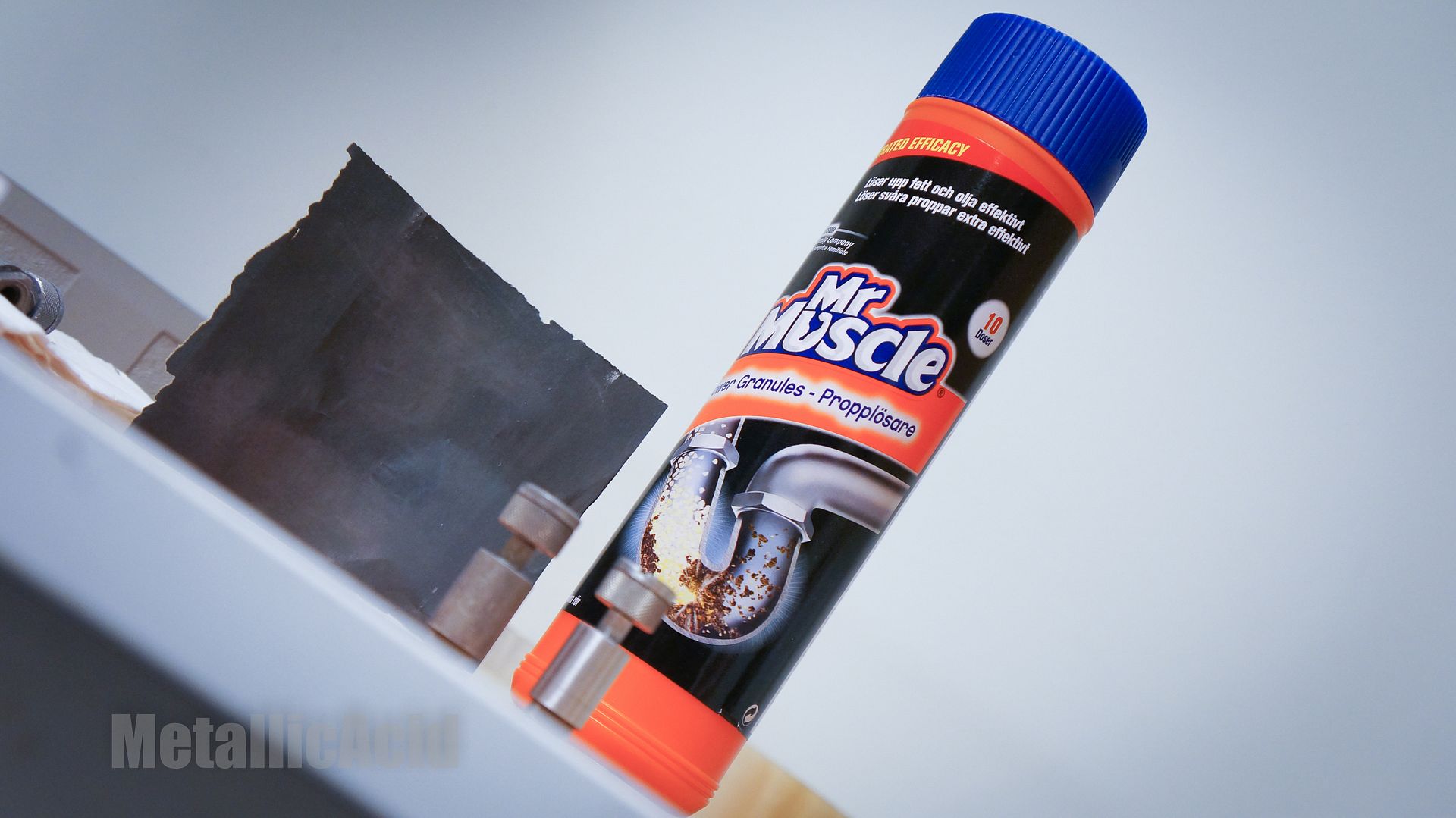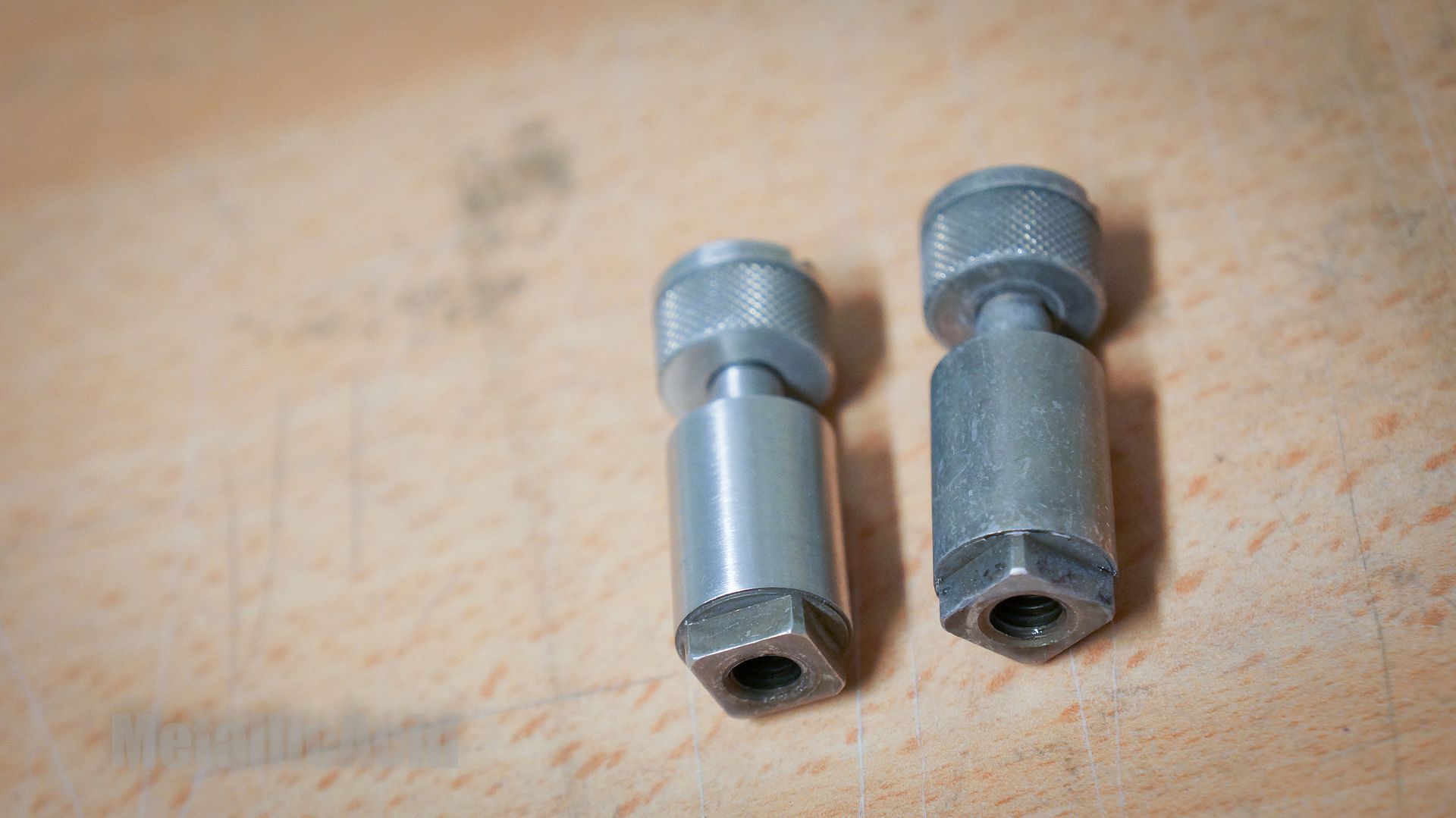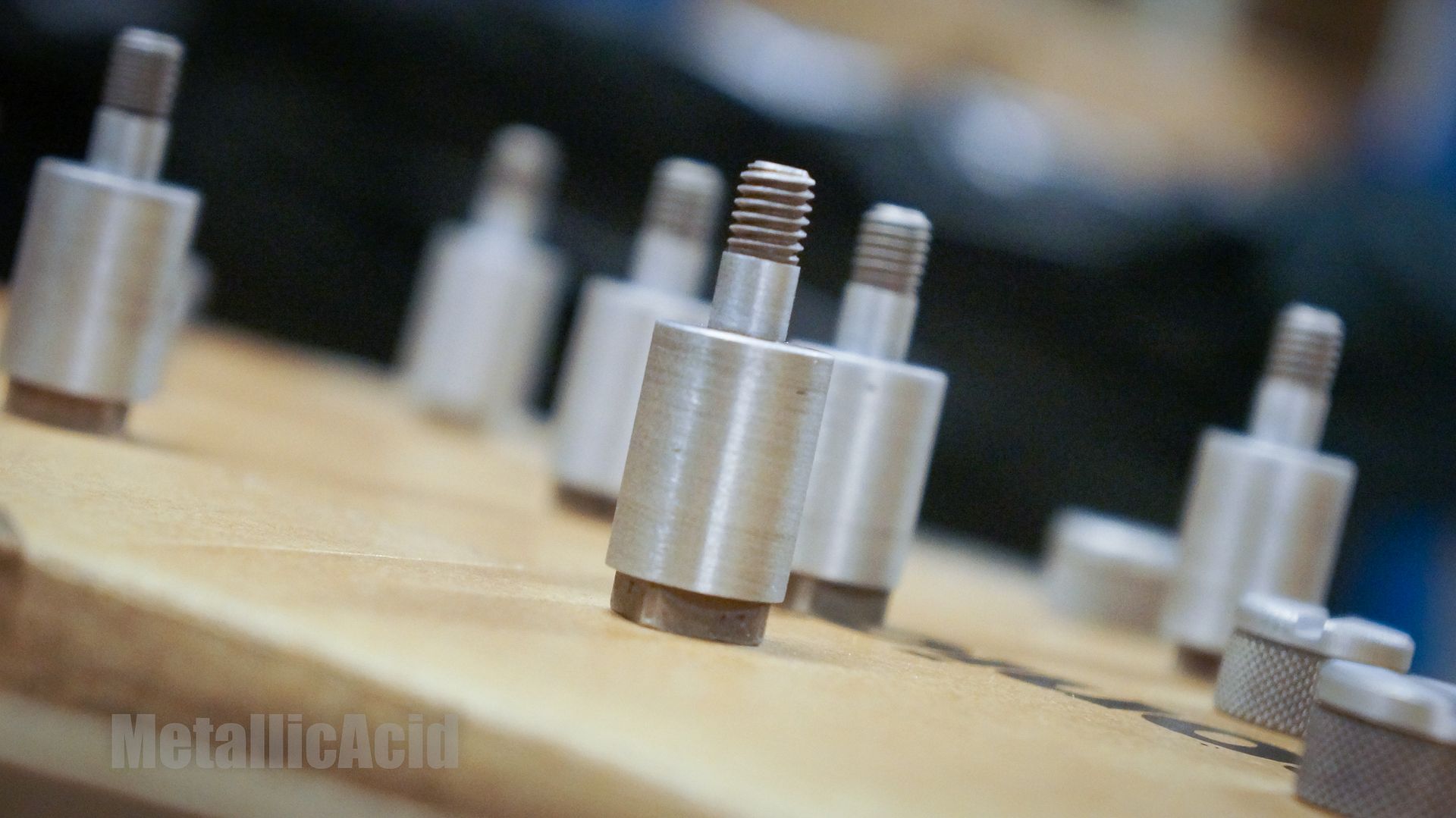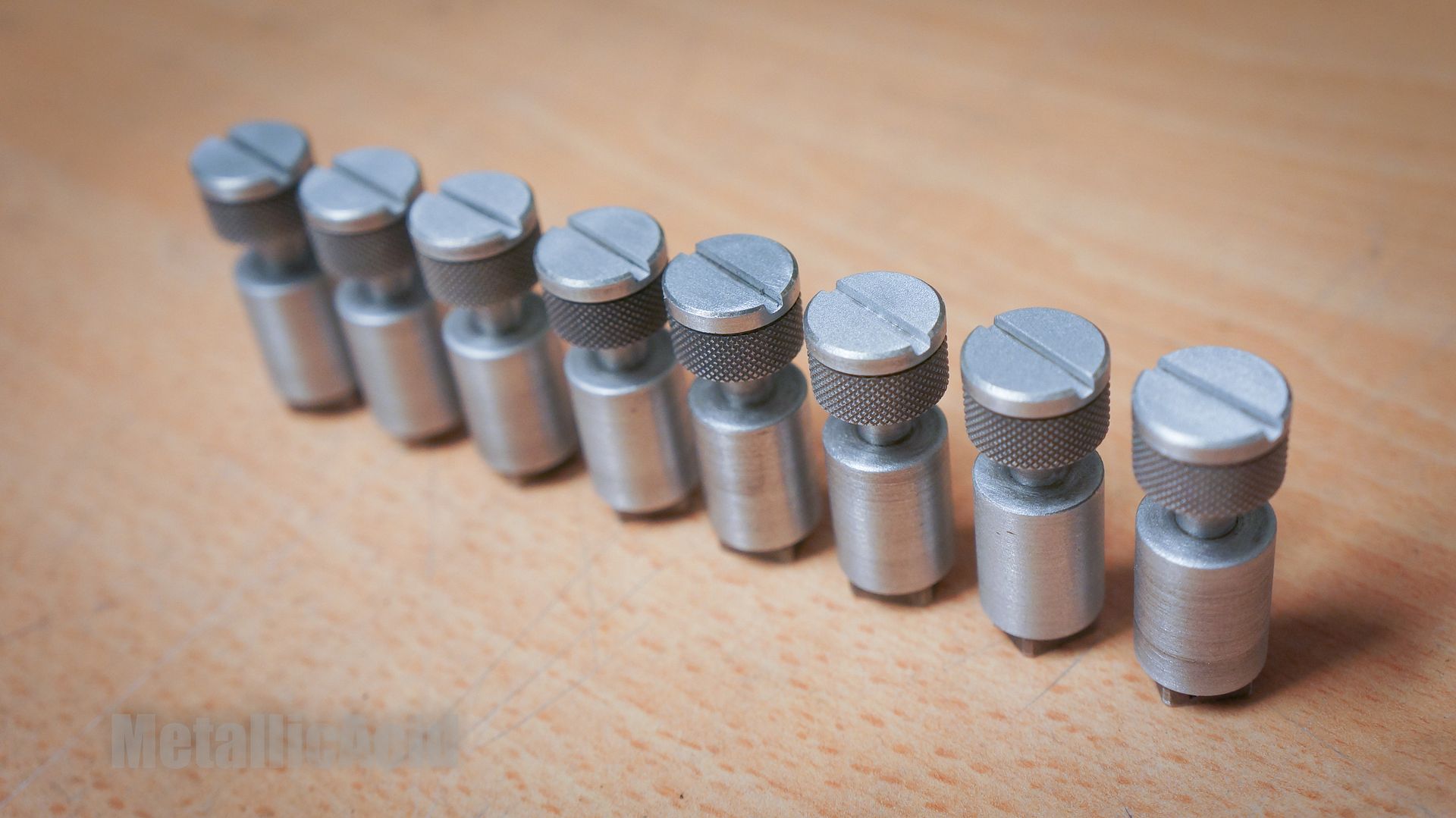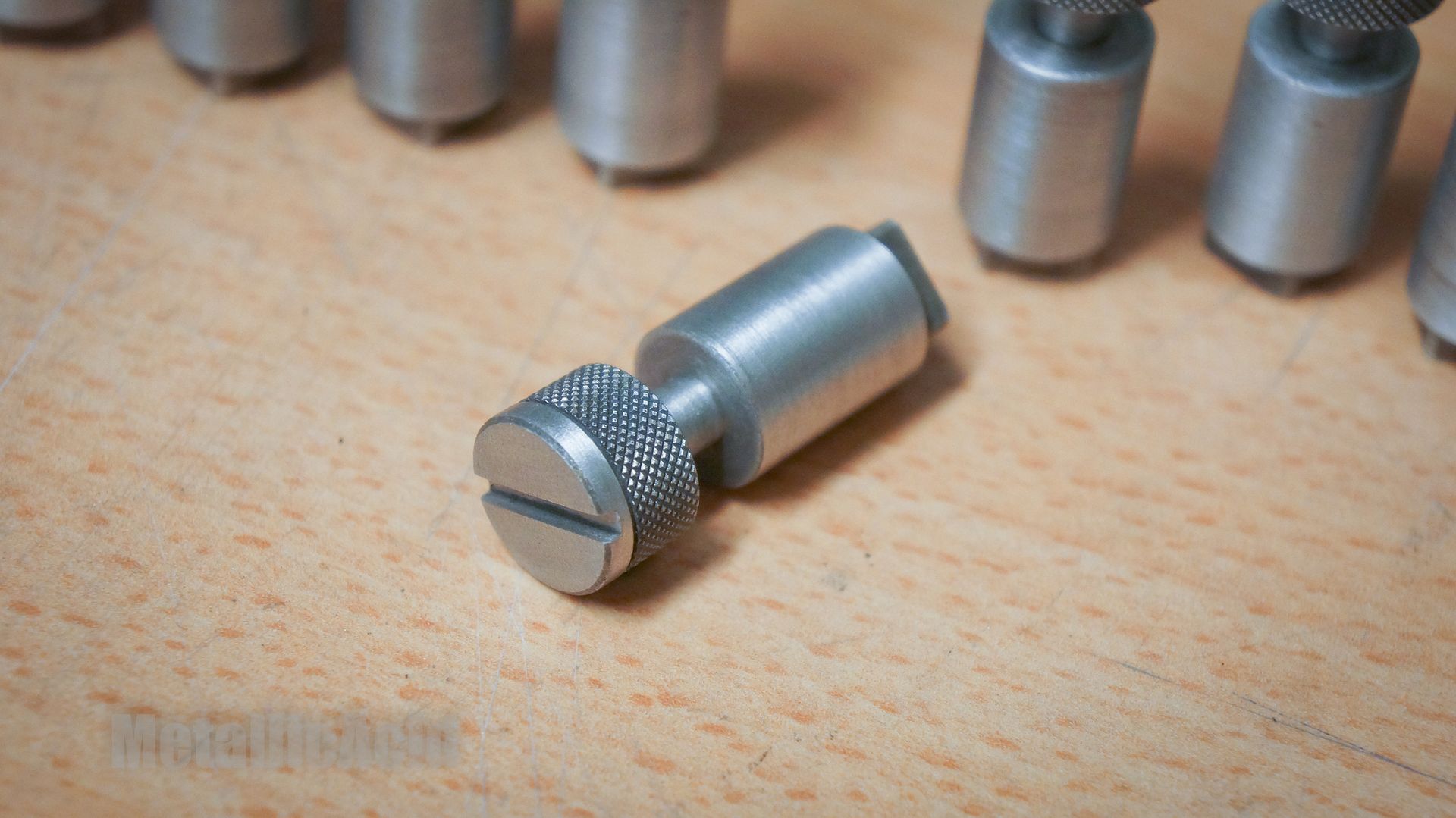 From here after the photos are pretty sparse until I take the final photos.. This is because of a combination of things and time constraints which made me focus only on the modding and building of this project and not the photography with the DSLR. Most of those images ended up being taken on the phone "on the fly" and posted up on FB or Instagram.
So thank you once again for joining me on this journey. The next time I post it will be with the final photos for this project. Please stay tuned as they will be shown within in the week!
Kind regards,
Justin "MetallicAcid" Ohlsen