Origami
An In Win S-Frame project
By MetallicAcid
With thanks to these following companies:
ASUS
Intel
Kingston
In Win
SilverStone
Bitspower
Moddingstylz.de
Carplus.se
Dremel
Nordic Hardware
Inet
Ocaholic

Finished painted chassis and motherboard
Gday, and welcome again to my project log Origami!
Todays update is none other than the reveal of the beautiful pearl white paint job on the S-Frame chassis, and the new paint job to remove the camouflage from the Sabertooth Mark S motherboard.
There are a couple of small "niggles" with the professional paint job that I can't help but notice. The first being that they had painted the chassis upside down, so when the paint had dried and was then was flipped to the correct orientation, there was some bumps etc. from where the chassis was sitting on the painting fence. The guys did a great job with sanding down the edge, masking and repainting to fix the problem though. All in all it was luxurious to be able to have my S-Frame painted in such a nice white, and the pearl white really stands out in the open daylight.
The motherboard camo didn't fit with my theme, so I ended up giving it a lick of Multona #6000 white, and making the silver details black. I am considering painting the silver screws a black, and painting the fine details black with a paint brush to make this motherboard thermal armour truly one of a kind.
So first I would like to present the refreshed thermal armour: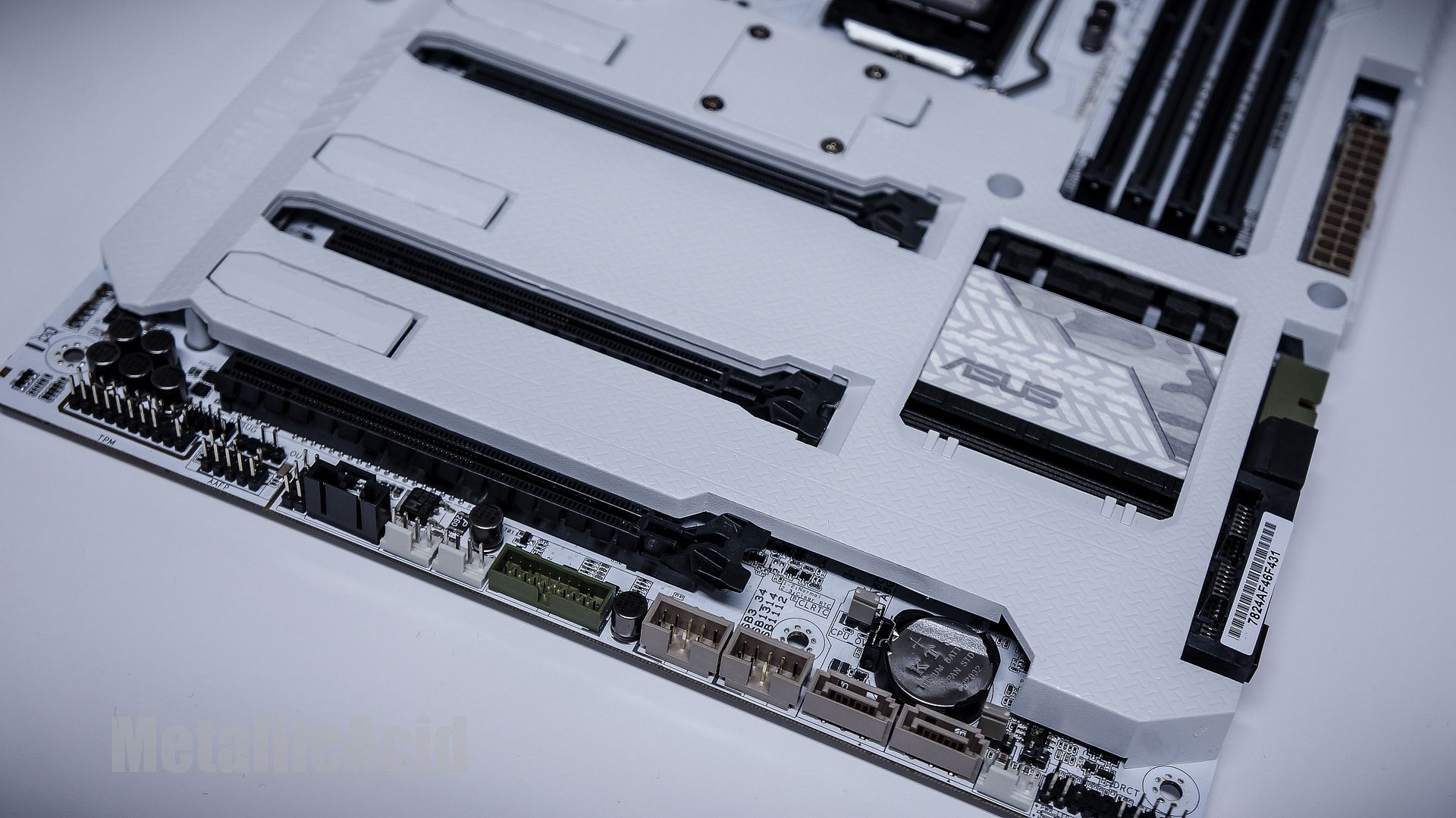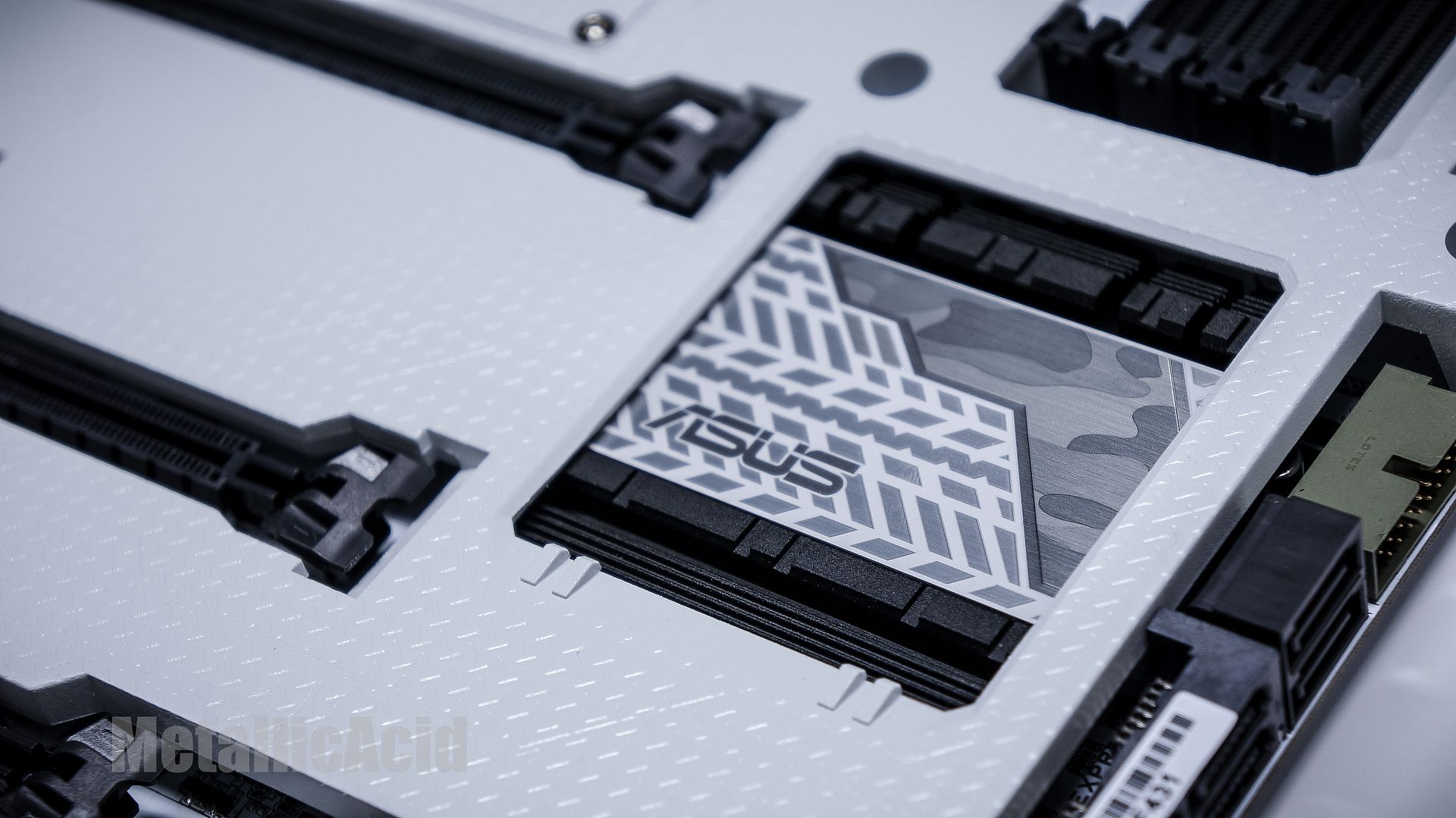 And for the finisher, the pearl white In Win S-Frame, with paint work sponsored by carplus.se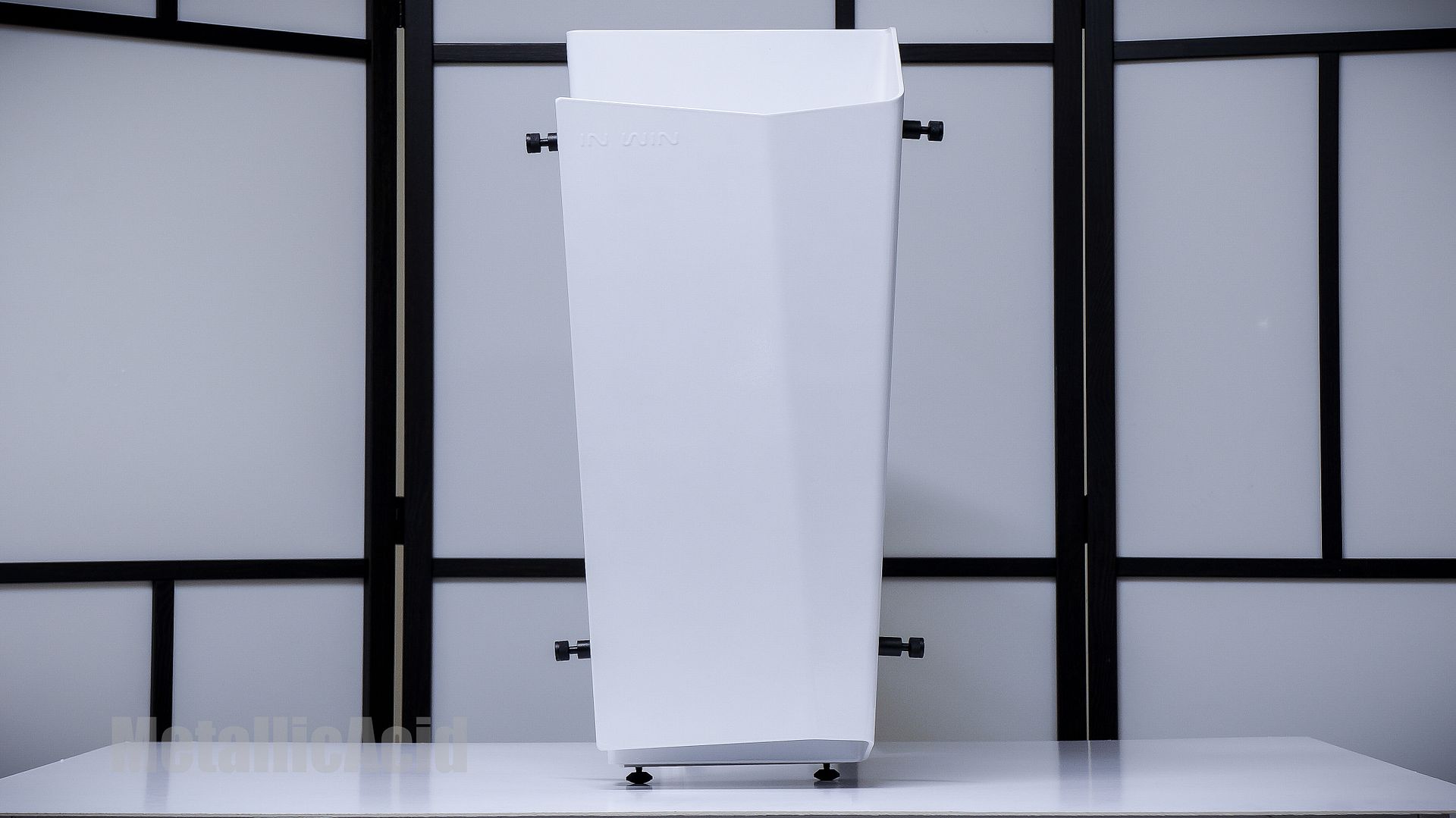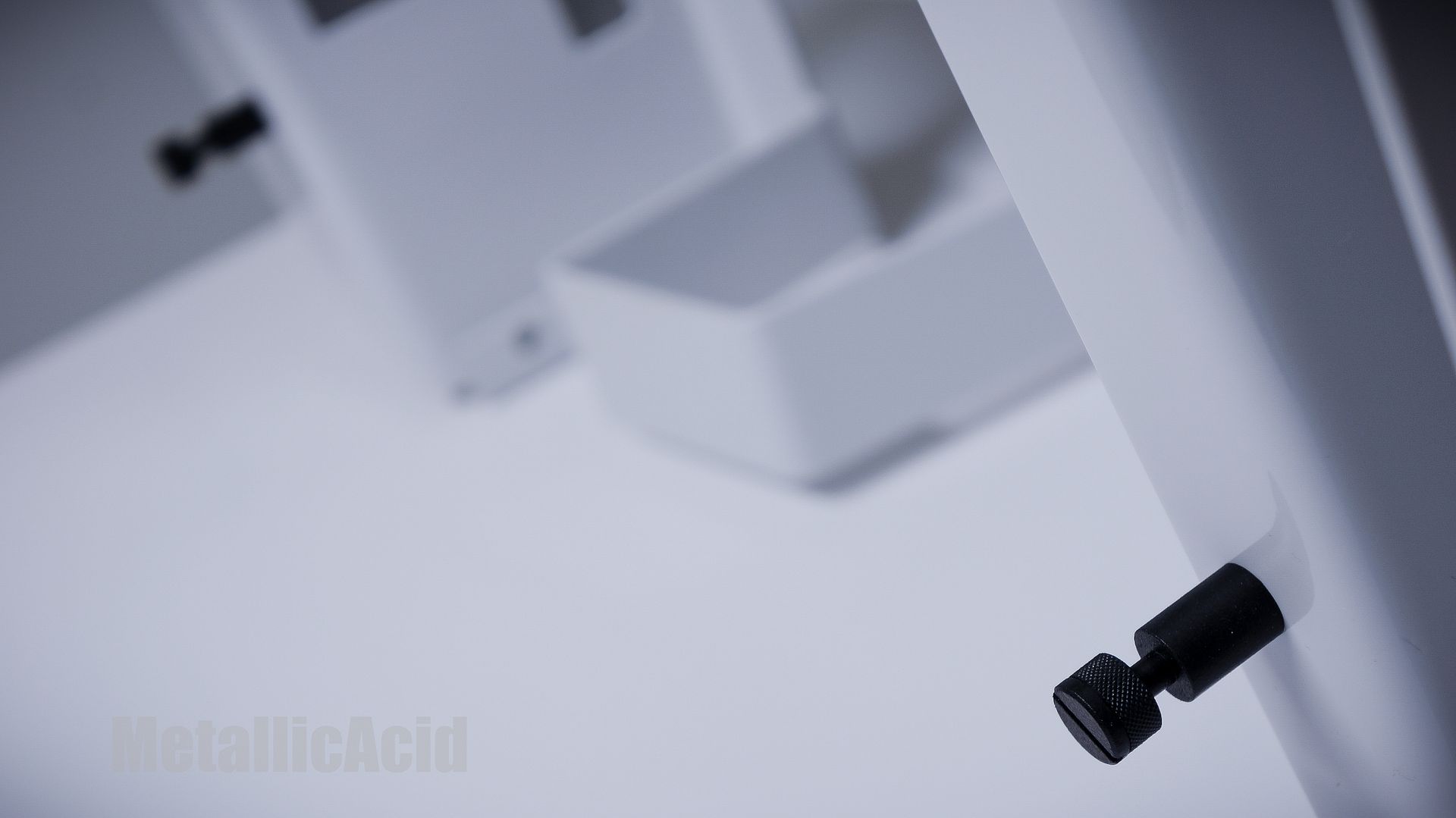 I really hope that you have enjoyed my work so far! I am having such a great time working on this project, and I have another small update coming your way hopefully before or on the weekend. Please leave a message and let me know if you have any opinions or questions!
Thank you for reading!
Justin "MetallicAcid" Ohlsen
Edited by MetallicAcid on 2015/7/24 12:24:44